Latest In Metals Service Centers
Nick Falgiatano, who currently serves as a regional sales manager with Sandvik Coromant, will assume his new role Dec. 1.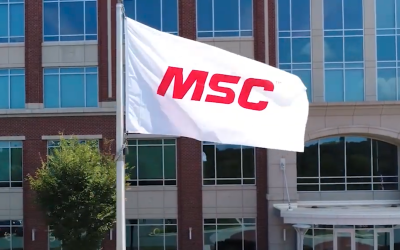 The metalworking and MRO supplies distributor's fiscal year ended Sept. 3, and its strong momentum bodes well for the greater industrial supplies market.
Adding Tennessee Metal Fabricating Corp. supports Victualic's growth in the infrastructure market and increases its capacity for large-diameter piping.
Year-to-date dollar volume ended July running about 15% lower than 2019.
It may signal a return to typical demand patterns after two years of solid gains driven by foreign investment.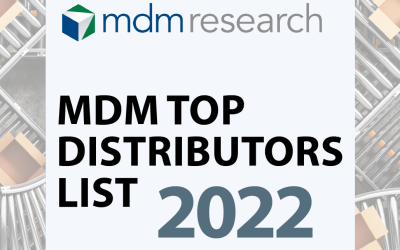 Our long-awaited annual rundown of the top distributors across 17 industrial, construction and commercial products sectors is available to view and download.
Preliminary figures show March was MSC's best sales month ever. Here's a recap of CEO Erik Gershwind's comments from a March 30 earnings call.
MDM's new report, Markets Forecast, offers quarterly revenue projections for the wholesale distribution industry, plus breakouts for select categories, for the current calendar quarter and the next fiscal year. The inaugural Forecast looks at post-pandemic projections for distributors as a whole, plus specific sectors.
MDM's quarterly survey in partnership with investment banking firm Baird reveals that distributor revenues decelerated sharply in 2Q but not as bad as feared at the beginning of the pandemic shutdown. One consensus among more than 550 participants: Distributors began rethinking the way they manage talent.
Tool-Craft Industries will continue to operate as an independent entity under the leadership of Chet Wilson, its president.
Net income increases to $29.6 million during the quarter.
Fourth-quarter sales up 18.4%.
Year-to-date sales increased 17.4 percent year-over-year.
Manufacturer reports second-quarter sales of $3.6 billion.
Net income drops 30 percent in quarter.
Georgia-based metal service company serves customers in the Southeast.
Year-to-date sales up 25.2 percent compared to the prior year.
Fourth-quarter sales up 15.3 percent.
Fourth-quarter sales up 59 percent year-over-year.