Tulsa, Oklahoma-based metalworking and MROP supplies distributor BlackHawk Industrial on Dec. 6 announced its latest acquisition: Schofield, Wisconsin-based Thomas Industrial Supply, Inc.
Financial terms of the deal were not disclosed.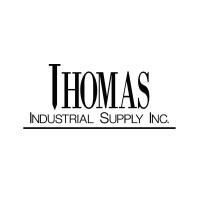 "Thomas is a great fit for our team and culture" said John Mark, President and CEO of BlackHawk Industrial. "With the addition of Thomas to our BlackHawk family, this builds on BlackHawk's footprint and strength in the Upper Midwest and broadens our capabilities nationwide. With their specialization of packaging products, we are able to offer this expertise a large scale to all of our existing and future customers."
In its announcement, BlackHawk said the deal was "part of a flurry of acquisition activity BlackHawk has planned in order the expand into new categories and increase its product assortment to service customers better."
Want to be a master of M&A? MDM's 2023 M&A Virtual Summit, held Feb. 21-22, will deliver everything you need to know. Get the details and register here.
The company said it is expanding into new markets to reach more of its production facilities. BlackHawk also is expanding its product offering to "provide fresh products and services that end-users value" and invest in sales channels to improve the effectiveness of technical sales resources.
Last month, the company acquired Akron-based L.A. Tool & Supply Co., which was BlackHawk's third acquisition in the state of Ohio in less than a year
BlackHawk ranks No. 30 among industrial distributors and No. 15 among MRO distributors on MDM's 2022 Top Distributors List.
To read more about the company's aggressive growth strategies, check out MDM's podcast interview with BlackHawk's John Mark.