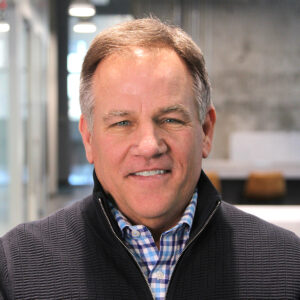 Atlanta-based supply chain business intelligence software vendor Verusen announced March 30 that it has appointed Scott Matthews as CEO and board director. Matthews will lead day-to-day operations alongside Verusen founder and former CEO Paul Noble, who will transition to the role of Chief Strategy Officer, according to a news release.
"I'm thrilled to join Verusen and help develop new growth cycles for our customers," Matthews said in the release. "It's an exciting period in the company's lifespan. Due to the high demand for Verusen's platform, the company is well-positioned for accelerated growth. I look forward to partnering closely with Paul, the senior management team, board members, and the entire Verusen sales and marketing operation to take the company to the next level of growth."
Matthews has 16 years of leadership experience, most recently serving as CEO of MRP, a Philadelphia-based provider of predictive customer acquisition software and serves. Before joining MRP, Matthews was CEO of CrowdTwist Inc., an omnichannel loyalty and analytics platform. During Matthews' four years with CrowdTwist, the company experienced 728% overall revenue growth, according to the release, and was acquired by Oracle in 2019.
"Great teams are built when you add people with complementary skill sets," Noble said in the release. "Scott levels up our ability to serve our customers as we continue to transform the industry. We are excited to join forces and accelerate the company's reach, building trusted networks and connecting companies with their suppliers. Scott will oversee Verusen's daily operations and GTM strategies. Together, we will work to drive additional growth for Verusen. I will continue to focus on our company vision and strategy as we expand and serve all our customers across their global operations."
"As a first capital-in investor in Verusen, I am excited to have Scott join Paul and the Verusen team to build on Verusen's momentum and expand the customer reach of its revolutionary platform," said Verusen board member Rudina Seseri, founder and Managing Partner of Glasswing Ventures, one of Verusen's investors. "Having worked with Scott at CrowdTwist, where I was an investor and board director, I have seen first-hand his proven successes in driving revenue streams. Scott is the ideal candidate to help the company rapidly scale to meet increased customer demand."
Verusen announced last week the launch of its AI-powered Supply Chain Business Intelligence capability to assist procurement and operations teams.