On Feb. 17, independent distributor organization AD announced the launch of the Center for Independent Distributor Leadership, which is designed to "prepare the current and future leaders of independent distribution with the competencies and experiences to build long-term, sustainable success for their companies."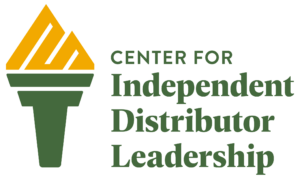 "We listened to our owner/member community and found that many can benefit from organized training programs to prepare the next generation to lead," said Marty McLaughlin, Chief Marketing Officer for AD and Co-Founder of the CIDL. "The CIDL will give AD members structured education pathways in leadership, sales and operations for up-and-coming leaders to gain core competencies for their future."
AD said the CIDL will build on existing education options from trade associations. The initiative includes three leadership certification pathways:
Leadership Experience is a "four-year certification program designed for rising and next generation managers who will lead AD member companies into the future. The certification brings together cohorts of 25 to 30 leaders to build upon the success of independent distributors and ensure the sustainability of the independent business model."
The Distributor Sales Leader program "provides sales professionals with a long-term development track including courses and interactive workshops to learn sales strategies ready for immediate field application. The certification program elevates sales teams to better sustain top-line revenue and increase sales growth in highly competitive markets."
The Distributor Operations Leader program "helps operations leaders learn and implement best practices that optimize profitability and performance of independent distributors. The certification program provides leaders with the roadmap, tools and network to drive sustainability and growth among their companies."
AD said it crafted each program's curriculum by collaborating with instructors from colleges such as Texas A&M University, various leadership coaches and independent distribution thought leaders.