As companies have struggled to pivot normal operating procedures over the past few years, automation tools have rapidly emerged as levers to not just manage stretched employee resources, but to support a deeper business model transformation. Automation – often referred to as Robotic Process Automation (RPA) – typically yields the highest and fastest return-on-investment of any technology deployment, especially in early adoption stages.
In this report, we'll examine ways in which distributors are navigating this journey, expanding the use of automation across every area of the business – customer-facing, back-office, warehouse and delivery. We'll share insights from a distributor that has created transformational leverage through process automation. And we'll also offer a few tips on how to frame your own successful automation deployment.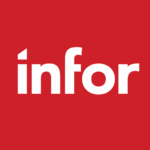 Complete this form to download the free report
By providing your email, you agree to receive announcements from us and our partners for our newsletter, events, surveys, and partner resources, according to MDM's Terms & Conditions. You can withdraw consent at any time.