Hershey, Pennsylvania-based Forward Solutions recently announced two mergers it says will expand its operations and "pave the way for strategic growth in the electrical channel."
The two companies merging with Forward Solutions are ElectroRep Inc. and R/B Sales Corporation. Forward Solutions is a platform company comprised of manufacturer-rep organizations and is owned by Osceola Capital Management.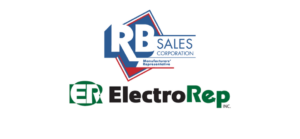 Financial details of the deals were not announced.
Southern California-based ElectroRep is a manufacturer's representative firm in the electrical market. R/B Sales Corporation is an independent manufacturers' representative agency based in Iowa.
"The strategic merger with both ElectroRep and R/B Sales is a natural fit that leverages each company's respective strengths, expanding Forward Solutions sales expertise and enhancing its ability to serve a broader customer base," Forward Solutions said in a statement. "By combining the data-driven systems of ElectroRep with the national end user relationships of R/B Sales, the new electrical division will bring a holistic approach to serving electrical distributors, OEMs, MROs, electrical contractors, specifying engineers, and other end users."