On Oct. 2, Tucker, Georgia-based specialty building products distributor GMS acquired Phoenix, Arizona-based tool and fastener distributor AMW Construction Supply.
"With a service-focused culture and deep tools and fasteners expertise, we are excited to welcome the AMW team to GMS," said GMS President and CEO John Turner Jr. in an Oct. 3 news release. "We look forward to leveraging their capabilities to further expand this business as we continue our focus on growing this margin-accretive category."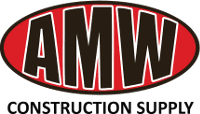 Founded in 1984, AMW is a distributor of tools and fasteners used in both residential and commercial framing and concrete projects.
AMW will continue to operate under its legacy name and will further support GMS's existing presence in the Phoenix market and provide additional Complementary Product offerings across the region, company official said.
GMS Expansions
GMS also recently established two new greenfield locations, expanding its presence to provide enhanced service and product offerings.
In Jessup, Maryland, and Elizabeth, New Jersey, GMS added to its Capitol Building Supply platform, further expanding service and capabilities across the broader Northeast market.
Following its acquisition by GMS in December 2021, the AMES platform over the summer added two new AMES store locations in San Antonio, Texas, and Palm Desert, California.
GMS made MDM's 2023 Top Distributors List, ranking No. 9 on the Top Building Materials/Construction Distributors List.