Dallas-based bearing and power transmission distributor Purvis Industries made its second acquisition of the year.
Effective Nov. 1, Purvis Industries acquired the assets, brand rights, websites, personnel, and intellectual property of industrial distributor Torque Drives Inc.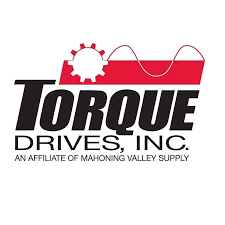 Torque Drives distributes power transmission components, AC and DC drives and motors, motion control products, and material handling components. With branches in North Canton and Youngstown, Ohio, Torque Drives has been serving the Ohio, western Pennsylvania, and northern West Virginia markets since 1984.
"Their product mix mirrors our own – high quality, Tier 1 manufacturers that focus on customer success and deliver great value," said Jeremiah Johnson, Purvis Industries Executive Vice President and Chief Operating Officer.
Torque Drives is family-owned and operated, and its owners Melanie Culp and Kim Madrid will remain with the company moving forward.
Purvis Industries has 103 locations covering 18 states. On MDM's 2023 Top Distributors List, the company ranks No. 45 on the Top Industrial Distributors list, and No. 5 on the Top Bearings/Power Transmission Distributors list.