New York-based private equity firm Clayton, Dubilier & Rice (CD&R) announced March 16 it has appointed John Hayes as an Operating Advisor to CD&R funds with a focus on the industrial sector. In this role, Hayes will support CD&R's investment teams and the management teams of the funds' portfolio companies, according to a news release.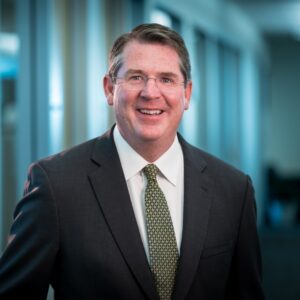 Hayes has nearly 25 years of experience as a senior executive in the industrial distribution industry, most notably as Chairman and CEO of Ball Corporation, a distributor of aluminum packaging solutions, aerospace technology and other technologies and services. Hayes joined Ball Corp. in 1999 and served in several leadership positions — including President, COO and Executive Vice President — before becoming CEO in 2011 and Chairman in 2013.
"John has demonstrated a track record of driving growth and operational excellence, as well as a focus on team-building and culture, that we believe will be valuable to CD&R funds," CD&R CEO Nate Sleeper said in the release. "We believe that our investments, portfolio companies and management teams will benefit from these capabilities."
"CD&R has long been recognized for building and growing sustainable businesses," Hayes said in the release. "I look forward to working with the talented CD&R team to strengthen the Firm's presence, establish trusted partnerships and deliver value to the CD&R funds and their portfolio companies."
Hayes received his bachelor's degree in English and economics from Colgate University and earned his master's degree in finance and strategy from Northwestern University.
Founded in 1978, CD&R is one of the oldest private equity firms in the world and has been involved in numerous major distribution deals in recent years. In 2017, CD&R bought HD Supply's waterworks division and rebranded it as Core & Main, which ranked as the No. 1 Industrial PVF Distributor and No. 10 Industrial Distributor on MDM's Top Distributors list in 2022. Also in 2017, CD&R acquired SunSource, the No. 1 Hose/Accessories Distributor, No. 2 Fluid Power Distributor and No. 21 Industrial Distributor in 2022.
In 2020, CD&R made another purchase from HD Supply, this time its White Cap unit. CD&R then merged White Cap with Construction Supply Group, which resulted in White Cap in its current form as a major industrial and construction supplies distributor, ranking as the No. 12 Industrial Distributor in 2022. CD&R also bought Epicor from KKR in a $4.7-billion deal in August 2020.
Most recently, CD&R bought Ferguson's Wolseley UK Unit for $420 million in 2021 and purchased Cornerstone Building Brands, North America's largest manufacturer of exterior building products, for $5.8 billion in March 2022.