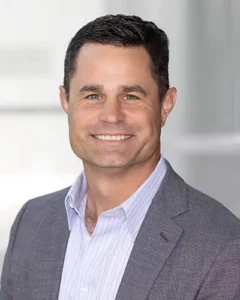 Three weeks after naming a new CEO, Current Lighting announced on June 1 that it has appointed Barry Webb as its Chief Financial Officer.
"I am extremely excited to join the team at Current," Webb said in a news release. "Having had the opportunity to work on the carve-out of Current Lighting from GE in 2019, it was evident to me at the time that this is a very solid business which was only strengthened by the acquisition of Hubbell's business last year. I am very much looking forward to partnering with the team."
Webb most recently served as CFO of Shape Technologies Group. He was previously a senior advisor to American Industrial Partners (AIP), Current's parent company, and was also CFO of Carlstar Group, another AIP portfolio company. Webb's other roles include various leadership positions at Carlisle Companies, PricewaterhouseCoopers and Deloitte. Webb received both his master's and bachelor's degrees in accounting from Virginia Tech.
Cleveland, Ohio-based Current named Steve Harris as its new CEO on May 9. Harris succeeds former CEO Bill Tolley, who remains with Current as Chairman of the Board.