The Industrial Supply Association announced that Joby Strobo, formerly Director of Strategic Initiatives, has been promoted as ISA's Senior Director of Business Development, according to an organizational news release.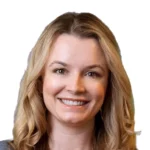 Strobo is expected to lead ISA's membership efforts in addition to her current responsibilities.
"We are thrilled to announce Joby Strobo's promotion to Senior Director of Business Development," said Brendan Breen, ISA President. "Not only is this promotion well-deserved, it's also a reflection of her exceptional work in creating value for our member companies and helping ISA Lead the Channel Forward. Her expanded responsibilities that now include membership, will enable us to further strengthen our relationships with our valued members while allowing us to grow and service member companies in a way that has never been done before.
Strobo will continue to focus on "creating value for each member by facilitating engagement and fostering partnerships," ISA said in its announcement.