On March 16, newly formed diversified industrial manufacturer Indicor announced its CEO and the location of its headquarters.
Indicor, which announced its formation in January, said Honeywell executive Doug Wright will become its CEO and member of its Board of Directors on April 1. Indicor also announced that its HQ will be located in Charlotte, North Carolina.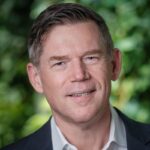 The company said Wright will focus on "expanding products and solutions, enhancing customer experience and increasing channel access."
"I am thrilled to join Indicor and lead the company forward," Wright said in a news release. "I have tremendous regard for the scale and strength of Indicor's portfolio, that has for decades served industrial customers across a wide spectrum of end markets. I believe Indicor has significant potential and look forward to working with its mission-driven team to build on the Company's momentum and drive new successes in this next chapter."
Wright most recently served as President & CEO of Building Technologies of Honeywell International. Prior to Honeywell, Wright served as President and CEO of Source Photonics, and held numerous leadership roles with Source Photonics, United Technologies Corp (now Raytheon Technologies) and Ingersoll Rand.
"On behalf of the Board, we are pleased to welcome Doug to Indicor," said John Stroup, interim CEO and Chairman of Indicor. "He is a dynamic and experienced leader with deep knowledge of the industrial sector, and an established track record of building businesses in diverse end markets. His experience in building teams, delivering profitable growth, driving innovation, and capital deployment uniquely qualify him for the growth agenda at Indicor. I look forward to Indicor's continued success under Doug's leadership."