Cresco, Pennsylvania-based abrasive products manufacturer Weiler Abrasives announced April 4 it has appointed Arjang "AJ" Roshan-Rouz as its next CEO. Roshan-Rouz succeeds Chris Weiler, who will remain with the company as Executive Chairman, according to a news release.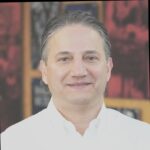 "AJ's leadership style and experience align with Weiler Abrasives values and our desire to have a CEO who can execute our business strategy, while also having the vision and ability to define and develop the next phase of the company's growth," Weiler said in the release. "AJ brings significant experience in leading a global organization. What really made AJ stand out was his clear recognition and excitement about the growth potential of Weiler Abrasives and his desire to build a long-term, sustainable business."
Roshan-Rouz brings a wealth of leadership experience, most recently serving as President and CEO of 5N Plus, a global producer of specialty semiconductors and performance materials, from 2016 to 2021. Prior to his time at 5N, Roshan-Rouz held multiple senior vice president roles with global materials technology company Umicore. Roshan-Rouz received his bachelor's degree in electrical engineering from Michigan Technological University and his master's degree in business administration from Michigan State.
With Roshan-Rouz leading the business, Weiler steps into the executive chairman role after nearly 15 years as CEO. As executive chairman, Weiler will serve as the direct link between management and the board of directors, leading the board in overseeing the strategic direction of the business, according to the release.