Border States Electric, Fargo, North Dakota, announced on Thursday that it has hired Nancy McConeghy as its chief information and digital officer.
Prior to joining Border States Electric (BSE), McConeghy was the chief information officer for Sierra Nevada Corporation (SNC), which is a multi-billion-dollar aerospace and defense company. In that role, she was responsible for providing SNC with IT support by leading a group of more than 150 IT professionals while also assisting in the company's digital transformation efforts.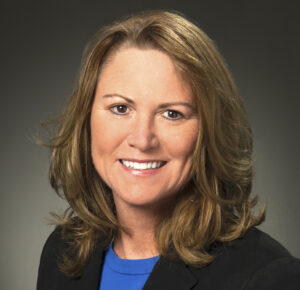 "We are fortunate to have Nancy join BSE and our Executive Leadership team as the company's technology leader and visionary," said BSE CEO David White. "She will be instrumental in helping to advance strategic plan initiatives that include a more digitally connected supply chain, improved customer and employee-owner experience and increased operational productivity."
McConeghy brings extensive executive information management leadership to BSE with more than 25 years of experience in multiple industries. She has held information technology leadership positions in aerospace and defense, agricultural, and food verticals.
McConeghy has created and implemented IT strategies that focused on using next-generation technologies while driving business efficiencies to achieve cost savings. She has built and led information technology support organizations at different companies over the course of her career. She possesses SAP experience and has led several large-scale global ERP implementations and negotiated large-scale contracts.