New York-based industrial and MRO distributor Global Industrial Company announced Nov. 2 the opening of a new distribution center in Toronto. Global Industrial ranked as the No. 13 MRO Industrial Distributor and No. 25 Industrial Distributor in Modern Distribution Management's 2022 Top Distributor list.
The 300,000-square-foot distribution center, which replaces a smaller Toronto-area facility, will significantly shorten delivery times to Global Industrial customers in Canada, expands Global Industrial's inventory capacity in Canada by three times, and provides additional capacity to support future growth, according to a news release.
"We have seen tremendous growth in Canada and the additional capacity this distribution center provides will allow us to support our Canadian customers in a more direct and efficient manner," Global Industrial CEO Barry Litwin said. "We believe our larger presence in Canada will enhance overall customer satisfaction and support long-term growth in the market."
Global Industrial provided the following photos of the new facility and its opening ceremony to MDM: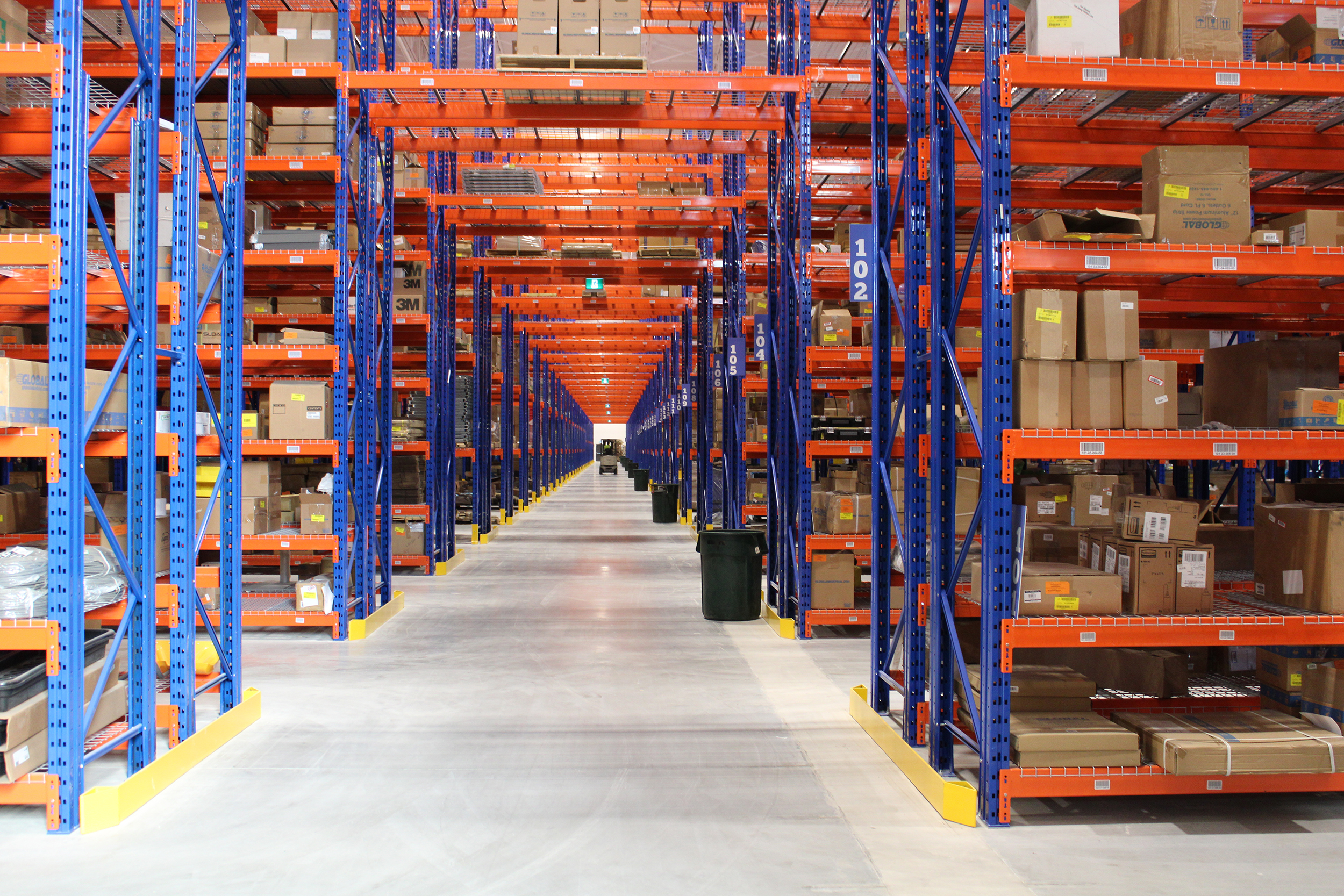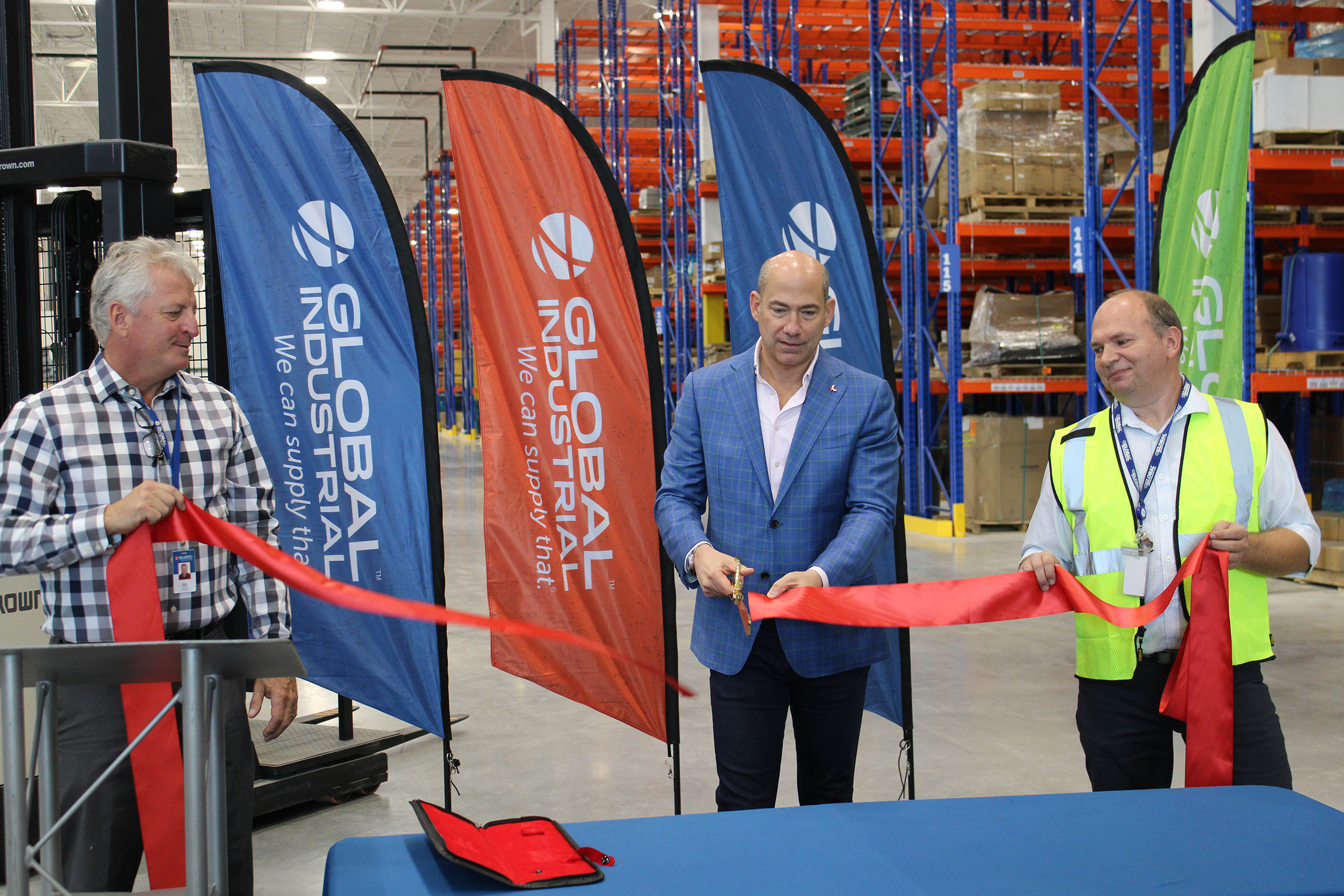 3Q Financials
Global Industrial also reported its 2022 third-quarter financial results on Nov. 1. Global Industrial's sales increased 7.6% to $298.5 million in 2022 compared to $277.4 million in 3Q 2021. Gross margin declined to 35.7% from 36.8% a year earlier, operating profit of $27.5 million declined 10.1% and operating margin of 9.2% fell 180 basis points. The company's 3Q net profit of $20.3 million likewise fell 12.5%.
"Gross margin remained healthy and increased modestly on a sequential basis, but was off from a record third quarter performance last year which included the initial benefits of strong price rationalization and lower cost inventory sell through," Litwin said. "During the quarter we saw further sales growth in the Global Industrial private brand offering and our one-to-one managed sales channel. We also improved our inventory position, generated strong cash flow from operations and continue to maintain a very strong balance sheet."
"While the broader market outlook remains one of caution, we are investing in growth and productivity initiatives to strengthen our long-term competitive position and are proactively managing the business to rapidly adapt to changing market conditions," Litwin continued. "Global Industrial continues to differentiate itself as a leader in the highly fragmented distribution industry and the execution of our ACE strategy positions us to capture market share and emerge from the current cycle in a stronger position. We remain focused on operational excellence and putting the customer at the center of everything we do. We believe we have the right strategy in place to drive long-term performance and value for our shareholders and other stakeholders."