On March 11, Rome, Georgia-based OTR Engineered Solutions announced that it plans to open a new facility near Monterrey, Mexico, to support OEM customers that are establishing operations in Mexico, according to a news release.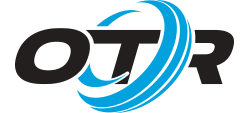 With its new Monterrey facility, OTR says it will provide a comprehensive range of tire mounting, sequencing, just-in-time supply and warehousing services on a local basis, operating as a strategic partner and leveraged resource. The opening is scheduled for later this year and into early 2024.
"OTR's facility will provide additional space and scalability to support OEM customers that have a presence in Mexico or are establishing one there," the company said in a news release. "OTR has selected the Monterrey area due to its infrastructure, availability of skilled labor, manufacturing activity and proximity to customers. The location complements OTR's global expansion plans. It also builds upon the momentum from OTR's Greenfield site opened in Fort Worth, Texas, in 2021 to support customers in the robust Texas market."
The company said it may also add wheel-manufacturing capabilities, enhancing capacity for customers in Mexico and also the U.S. and Canada.