JanSan and foodservice supply distributor Imperial Dade on Aug. 21 announced the acquisition of industrial and janitorial products distributor The Ohio & Michigan Paper Company. Financial terms of the private transaction were not disclosed.
Upon the acquisition, O&M will leverage Imperial Dade's platform to offer customers across the Midwest customized service and more products and solutions, company officials said in a news release.
"The acquisition of O&M provides great value in the large and growing Midwest market which is key as we expand geographically and grow nationally with our customers," said CEO Jason Tillis.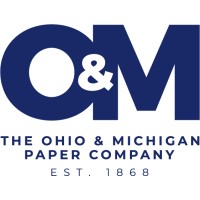 O&M has roots dating back to 1868. It is owned and operated by the Leininger family.
"O&M's storied history in the industry and exceptional customer service make it a great addition to the Imperial Dade platform," said Robert Tillis.
The transaction would be the ninth the New Jersey-based distributor announced this year and the 69th acquisition under the leadership of Chairman Robert Tillis and Jason Tillis.
In July, the company announced the acquisition of Lovan Industries, Triple F Distributing and Atlantis Packaging.