The story of Bluon — a software platform supporting HVAC technicians and connecting them with their local distributors — is as unique as its founder and CEO.
Peter Capuciati graduated from Columbia University with a degree in applied physics, where he worked on nuclear fusion research in the early 1990s. But when federal funding for his program was cut, he took a job in commercial real estate that was meant to be temporary. It turned into a 20+ year career for Capuciati, who brought a quantitative approach to what he called a broken industry and built a large team of similar engineering-minded professionals. They brokered tens of billions of dollars in development deals on behalf of large corporate users across the country.
But Capuciati's science background called back to him in 2010. He ultimately decided to pursue something in research & development, which Peter said "drives his soul." He took a year off, went back into physics and came across the pieces of an idea for a company looking to develop a superior alternative to the R-22 refrigerant — something Capuciati knew was a big issue from his commercial real estate endeavors.
So, in 2011, Capuciati worked towards the formation of Bluon Energy as an R&D company, and for the next four-and-a-half years, it was solely dedicated to R&D to create a new refrigerant. But once Bluon's 458A product hit the market after the necessary approvals in 2016-2017, the team hit a brick wall: HVAC technicians who were resistant to using a replacement refrigerant after being burned historically by other replacements.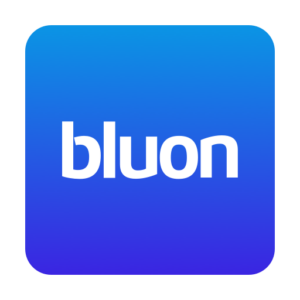 But out of that obstacle came the impetus for Bluon in its current form, which is connecting technicians and contractors with distributors via a unique software platform. In 2018, the team launched an initial brand-agnostic app that gave technicians access to about 40,000 HVAC equipment model numbers and all of the manuals, wiring diagrams, troubleshooting guides, controls and data related to them. And despite a lengthy test required for technician users to get started on it, the app quickly gained tens of thousands of users — showing Bluon the demand for such data support in the industry.
Fast forward to 2022, Bluon began the year securing $37 million in Series B financing — including backing by top HVACR distributors Ferguson and Reece Group through their venture arms. In May, the company launched BluonLive, which it describes as "the most comprehensive parts and equipment cross-reference database in HVAC." A month later came the launch of BluonLive, a marketplace describes as "the first truly viable eCommerce platform for HVAC technicians."
Bluon's roster of 1,000-plus distributors now participating on its marketplace include Ferguson, Winsupply, MORSCO, R.E. Michel and F.W. Webb — all which appear on MDM's 2022 Top HVAC or Plumbing Distributor lists.
Capuciati joined me in our latest MDM Podcast to dive into his and Bluon's transformation and the overall relationship between distributors, technicians and contractors and how his company is trying to reduce the friction between those entities.
Listen to our 42-minute conversation via the audio player above, and check out all of MDM's podcasts at our webpage for them here.