Distributors are investing millions of dollars into eCommerce websites, but are they realizing a return on their investment? Accurate pricing could make all the difference.
In the latest QuickTake podcast with MDM CEO Tom Gale, James Dorn of Dorn Group broke down how distributors look at attribution for eCommerce investment into two schools of thought. 
Distributors generally view the eCommerce business in one of two ways:
Omnichannel: Distributors view eCommerce as part of a larger corporate omnichannel strategy allowing customers to place orders in a variety of ways.

Stand-alone channel: Distributors critically measure the revenue and profit generated from eCommerce alone to ensure ROI exceeds the investment.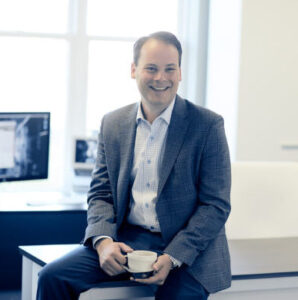 In the omnichannel school of thought, distributors focus on revenue growth of all channels combined. In the single channel view, "they're treating [eCommerce] as simply another revenue channel that's competing with their other revenue channels," such as branch, field or inside sales, said Dorn, President and CEO of Dorn Group, a strategic advisory for manufacturers and distributors.
Managing an eCommerce channel as part of a larger omnichannel strategy could mean missing out on critical information about your eCommerce pricing, he added.
"Somebody might start their search for a product on the website and then they find out that the pricing is wrong. So they call their account manager, and they place the order," Dorn explains.
While distributors still win by getting the order, there is a loss of ROI on the eCommerce website. Accurate pricing at the customer level could increase this ROI by "simply capturing that order and converting that customer," Dorn adds. 
The Art and Science of eCommerce Pricing Strategy for Distributors
While pricing at the distribution level across all channels is one of the most complex things about the business, Dorn said working toward pricing accurately is critical. Prices on eCommerce websites should be accurate enough that customers don't need to pick up the phone and place an order through an associate.
His key advice for implementing a successful pricing strategy is to establish segments of customers and then apply custom pricing structures to those segments based on buying trends.
"That way, everybody in the organization can have confidence that this customer is always getting the right price based on the agreements that you have in place," Dorn said.
He adds: "Make sure you're using these pricing strategies to help you effectively not only grow revenue, but also reduce the cost to serve your customers, thereby increasing your profitability."
Listen to the full podcast episode via the audio player above, and check out our full library of MDM Podcasts here.