On Sept. 6, MRO products distributor Grainger solemnly announced the passing of Kathleen Carroll, a Strategic Advisor for the company who previously served as Senior Vice President and Chief Human Resources Officer.
"It is with deep sorrow that we announce Kathleen Carroll, former Grainger SVP and CHRO, has passed away," the company said in a post on its LinkedIn profile. "Our deepest condolences go out to Kathleen's family and friends during this extremely challenging time."
In her HR role, Carroll was responsible for Grainger's global human resources strategies and operations, communications and corporate responsibility. During her time at the company, Grainger was recognized for multiple awards including Fortune Best Companies to Work For, Best Workplaces for Women and Best Workplaces in Chicago, the company said.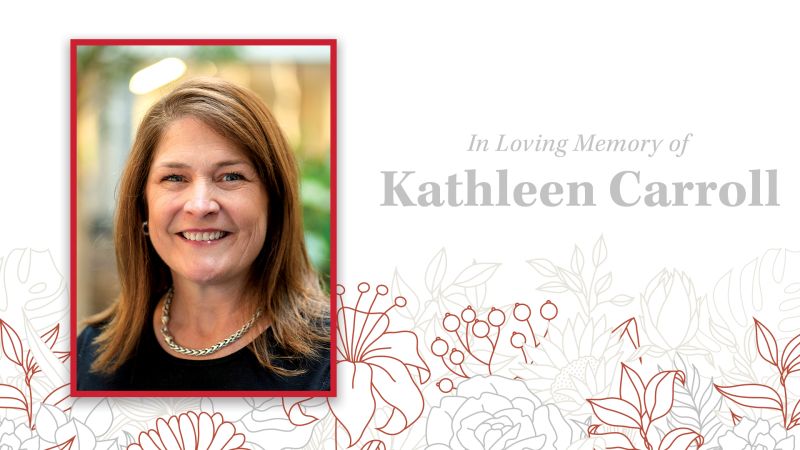 In July, she accepted the advisor position, where she was responsible for leading strategic initiatives on behalf of the Grainger Leadership Team.
"From the start, Kathleen made a decisive impact on the Grainger team, helped advance our purpose—We Keep the World Working—and talent strategy, and was a relentless champion for everyone, especially in creating opportunities for women," the company said. "Her steadfast focus on strengthening our culture to create a great experience for every team member made Grainger a better place to work and grow. Her contributions extended beyond Grainger, having held leadership positions at other major Fortune 500 companies, and serving on the boards of directors for various professional organizations, all in the hope of helping people be the best versions of themselves."
Before coming to Grainger in 2018, she was Executive Vice President and CHRO at First Midwest Bank. Before that, she held a number of leadership positions with Aon Corporation, which included Global Head of Talent Acquisition and HR Lead for Mergers and Acquisitions. Carroll also held leadership roles in Corporate Development and Strategy, where she led strategic initiatives, acquisitions and divestitures. She served as the overall project leader for the creation and development of Aon Hewitt's Corporate Health Care Exchange business and played a central role in the Aon/Hewitt merger integration.