The merger of material-handling automation distributor MHS Global and warehouse distribution solutions provider Fortna has resulted in a single combined entity that will be known as FORTNA, the companies announced Nov. 1 in a news release. The merger was first reported in April and is valued at approximately $4 billion, according to the Wall Street Journal.
"The decision to retain the legacy Fortna name was the result of careful consideration," FORTNA CEO Rob McKeel said. "We chose the name FORTNA not only for the great reputation the name already has in the market, but because of the strength and resilience embedded within it. The notion of fortitude. Of resilience and strength. It speaks to what our customers need in today's climate and what they can expect from our partnership – the ability to weather the ever-changing market conditions and come out thriving."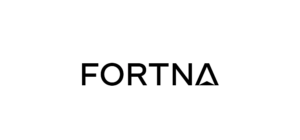 Customers will see the new FORTNA brand as "a global leader in transformative omnichannel and parcel distribution solutions," gradually rolled out in the coming weeks and months, according to the release.
"At the end of the day, our customers need to know they are ready for anything," McKeel added. "That means operations that run at the speed of change – and the intelligence to anticipate what is next. We are thrilled to be able to provide the ability for our customers to create scalable, cost-efficient operations through automation."