Melville, New York-based dental supply distributor Henry Schein, Inc. announced April 6 that it has completed its acquisition of a majority ownership stake of Biotech Dental S.A.S., a  provider of dental implants, clear aligners and digital dental software based in Salon-de-Provence, France.
The transaction was first announced on December 16, 2022. Financial details were not disclosed.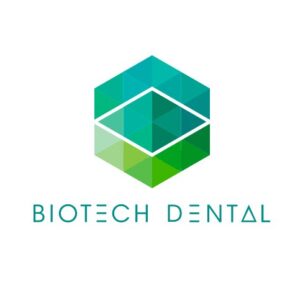 "We at Henry Schein welcome our new Biotech Dental colleagues and are most excited about the opportunity to bring Biotech Dental's software products to our customers," said Stanley M. Bergman, Chairman of the Board and CEO of Henry Schein. "Together with our existing portfolio of software products, Henry Schein and Biotech Dental will create a digital workflow that provides a seamless journey for our customers to increase case acceptance and improve clinical outcomes for practitioners. The integration of Biotech Dental's software with Henry Schein One's industry-leading practice management software solutions will help customers streamline their clinical as well as administrative workflow for the ultimate benefit of patients. We are also very enthusiastic to partner with Biotech Dental to advance the global adoption of their outstanding product portfolio of implants and our combined portfolio of clear aligners and clinical workflow software."
Philippe Veran, Biotech Dental Founder and President, will continue to lead the business, supported by Dr. Olivia Veran, a dental surgeon who is Biotech Dental's Senior Vice President and Managing Director, according to the announcement. Biotech Dental also will maintain its own brands and go-to-market strategies.
"Mr. Veran will work closely with Henry Schein's management team to advance the growth of the Company's software, implant, and orthodontics businesses globally," Henry Schein said in its announcement.
As part of the deal, Veran will also become minority partners in Henry Schein Orthodontics.
"We are very pleased to complete our partnership with Henry Schein, a company that shares our commitment to provide dentists, orthodontists, and dental laboratories with the specialized tools they need to provide quality care to their patients," said Veran. "This investment marks a new chapter for our customers, who will benefit from the innovation and new technologies we will bring to the global dental community as well as access to a wide array of products and services available through Henry Schein."
For the fiscal year 2022, Biotech Dental's revenue was approximately $100 million.