In its fourth acquisition of the year, McKinney, Texas-based SRS Distribution has added Worldwide Rock Enterprises (Rock Materials), a wholesale distributor of natural and architectural cut stone, manufactured stone, cast stone, and masonry supplies. Terms of the agreement were not disclosed.
SRS plans to continue to grow its natural stone and masonry supply business throughout Texas and beyond, SRS President and CEO Dan Tinker said in a Nov. 17 news release announcing the acquisition.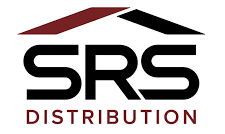 "This strategic partnership also adds several strong operators to our bench … while expanding SRS' product offering to our existing homebuilder and landscaper customer base," Tinker said.
Headquartered in Coppell, Texas, Rock Materials was founded in 1997. The company also operates a second location in Tomball, Texas. To ensure continuity for customers, suppliers and employees, the Rock Materials team will continue to be led by David Rollen, Jamey Joseph, Ron Proctor Jr., and Cory Wells.
"We look forward to building upon our legacy of delivering exceptional products and industry-leading service with the added benefit of SRS' resources and expertise," said Rollen, who founded Rock Materials and is the majority owner.
In September, SRS Distribution acquired Sunniland Corp., a Florida-based distributor of residential and commercial roofing products and related accessories.
On MDMs' 2023 Top Distributors Lists, SRS ranks No. 5 on the Top Building Materials/Construction Distributors List.