Tonka Bay Equity Partners announced Nov. 30 its acquisition of Indiana-based bearings manufacturer Standard Locknut. Financial details of the transaction were not disclosed.
Tonka Bay partnered with fellow Minnesota-based private equity firm Northstar Capital to execute the growth strategy of Standard Locknut, according to a news release.
Founded in 1948, Standard Locknut manufactures bearing components, including pillow blocks, adapter sleeves and locknuts.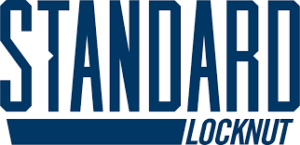 "We are excited to partner with Tonka Bay, who brings a great cultural fit, an aligned focus on growth and prior industry experience," Standard Locknut President David Zimmer said. "We look forward to joining forces with Tonka Bay to achieve the next level of success at Standard Locknut."
Tonka Bay Principal Kam Kielhorn added, "We look forward to partnering with a very talented management team at SLN that has created a strong foundation for future growth. The company has an incredible reputation in the market after delivering high quality products and service for decades."
Want to be a master of M&A? MDM's 2023 M&A Virtual Summit, held Feb. 21-22, will deliver everything you need to know. Get the details and register here.