On Sept. 5, Downers Grove, Illinois-based specialty ingredients and chemicals distributor Univar Solutions Inc. announced it has acquired FloChem Ltd., a distributor of chemicals and related dispensing systems in Eastern Canada.
"As an industry leader in chemical distribution and dispensing systems, FloChem is uniquely positioned within our Canadian market to expand our bulk chemical distribution (BCD) network while expanding our access to some of the most widely used industrial chemicals and services," said David Jukes, President and CEO of Univar Solutions. "This acquisition demonstrates our continued focus on our growth strategy and strategic imperatives to drive success now and into the future."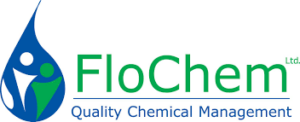 MDM'S SHIFT Conference, Sept. 18-20 in Denver, brings together distribution leaders to learn and network across topics of sales & marketing, digital transformation, data analytics and talent management. Find more info here.
FloChem distributes commodity and specialty chemical solutions from North American manufacturers, including caustic soda, hydrochloric acid, phosphoric acid, hydrogen peroxide, bleach and sulfuric acid. The company also offers specialty formulas/blends, custom packaging, and bulk freight service through a dedicated private fleet of trucks and tanker trailers.
"We couldn't be more pleased to join a leading global solutions provider that aligns so well with our company, our values, and our culture," said Terry Tucker, CEO and president for FloChem. "This agreement represents a great step toward increased collaboration with our customers and supply chain partners to offer value-added products, solution-driven initiatives, and innovative new processes."