Building product distributor BlueLinx Holdings on June 22 announced Tricia Kinney has been appointed General Counsel and Corporate Secretary, effective July 31.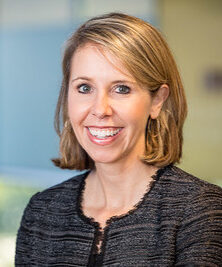 Kinney has more than 20 years of experience in corporate and litigation roles, and strategic, risk, and compliance experience across complex global businesses. She most recently served as the Chief Legal and Compliance Officer of ServiceMaster Brands. Previously, she served in various senior-level roles at Kimberly-Clark Corporation, including most recently as Vice President and Deputy General Counsel of KCP & Global Supply Chain.
"Her track record of success in new and developed markets will be invaluable to BlueLinx as we continue our focus on growing our high-value specialty product categories, and driving operational, pricing, and procurement excellence," said Shyam Reddy, BlueLinx's President and CEO, in a news release. Kinney will report to Reddy.
BlueLinx ranks No. 10 on the Building Materials/Construction list of MDM's 2023 Top Distributors Lists.
Earlier this month, BlueLinx expanded its distribution partnership with wood building product manufacturer Louisiana-Pacific Corp.