On Aug. 21, Highlands Ranch, Colorado-based Kodiak Building Partners announced that Bret Kelly has been named as Senior Vice President of Kodiak's northeast general lumber division.
Kelly will oversee operations at Goodrich Lumber, New England Building Supply, Ricci Lumber and Shepley Wood Products, and will report to Pat Flood, Executive Vice President of Operations.
"Bret is the right leader for Kodiak's northeast general lumber division," Flood said in a news release. "His extensive LBM industry background and business development skills will help Kodiak and our local operating companies strengthen channel partnerships, develop strategic alliances, and expand our regional sales presence."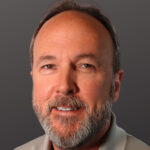 Kelly has three decades of senior management experience, including two decades of regional and area management at both local and national lumber and building materials suppliers and distributors, most recently as director of business development at Griffin Lumber & Hardware. Prior to that, Kelly served as the turnkey framing manager of Building Materials & Construction Solutions (BMC) and various management positions of increasing responsibility at 84 Lumber.
"I am excited to join the Kodiak team," said Kelly. "Kodiak has a great business model and a talented management team that uniquely positions itself to capitalize on the changing LBM and construction industry environment."
On MDM's 2023 Top Distributors Lists, Kodiak ranks No. 11 among building materials and construction distributors.
Earlier this month, the company announced the appointment of Stephen West as Zarsky Lumber Company's President.
On July 19, Kodiak announced that Chief Operating Officer Mark Garboski will take on a Strategic Advisor position within the company after "taking a step back for health-related reasons."