On Feb. 24, manufacturing rep The Lawless Group announced it has expanded its Rockies Group (LGR) by adding three new team members in Utah.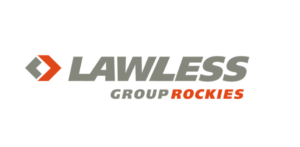 Brian Olson has joined as Sales Director. He formerly worked with Aspen Marketing, where he spent more than two decades in channel management, product support and sales leadership, according to a news release. Gage Olson has joined The Lawless Group as End User Specialist. He also worked with Aspen Marketing, where he spent eight years in the field. He is expected to provide training and observation of product usage, as well as collaboratively working with our distribution partners in the field. Also, Chris Marshall has joined as Warehouse Manager and Customer Support. He also joins Lawless form Aspen Marketing and has over 20 years of experience in the industry and Utah market, The Lawless Group said.
"A longtime friend and business colleague of Lawless, we are excited to have them in the region now," said Jessica Yurgaitis, President of Industrial Supply. "We look forward to a very active partnership as Lawless Group Rockies helps service our business."
LGR said it has a Salt Lake City warehouse, with plans to open a second, larger facility this May.
"We are excited to have Brian, Gage, and Chris join the Lawless family," CEO Jack Templin said. "Their relationships, reputation, and expertise in the market are unparalleled. Their addition further strengthens an already strong team."