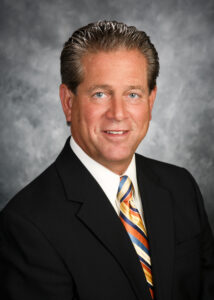 Pennsylvania-based electrical products distributor Schaedler Yesco Distribution, Inc. announced Dec. 5 that longtime president Matt Brnik will retire at the end of 2022. Brnik served as Schaedler's president from 2004 to 2018 and has since been Executive Vice president of Sales.
Brnik joined Schaedler in 2000, a few months after Schaedler merged with York Electrical Supply Company. After his promotion to president in 2004, Brnik added 16 branches in just over 10 years through acquisition and a joint partnership initiative with APR Supply and Industrial Piping Systems. Prior to his time at Schaedler, Brnik spent eight years with General Electric and 14 years with Rockwell Automation.
"Matt has really shown us the opportunity available in the Western Pennsylvania market," Schaedler President Farrah Mittel said in a news release. "We are very excited to continue what Matt helped us start."
Brnik has been on the board of the Electric League of Western Pennsylvania since 2014 and has also participated in the Hubbell Distributor Advisory Board, the Affiliated Distributors (AD) Product Committee, and the board of the National Association of Independent Lighting Distributors (NAILD).
"Being part of the electrical industry for over 44 years has been an incredible experience," Brnik said. "I've built some great relationships over the years and watched a lot of transformation.
"The industry is evolving, and I'm very proud of my work with the Schaedler Yesco team. We've positioned the company for big things, and I'm leaving with the next chapter in the capable hands of Ryan Jones and the rest of the executive team."
Brnik will be succeeded as executive vice president by Ryan Jones.