Sonepar USA Holdings Inc., a Charleston, South Carolina-based subsidiary of privately held Sonepar Group, on Tuesday announced that Tammy Livers has been appointed as president of World Electric Supply.
World Electric, a Sonepar company, is based in Jacksonville, Florida, and serves customers in Florida and Georgia.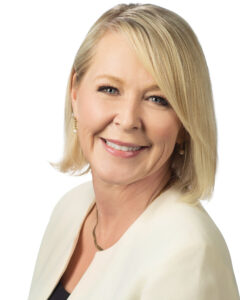 Livers, pictured right, brings to her new post more than 20 years of experience in both the electrical products manufacturing and electrical wholesale distribution sectors. Sonepar USA said it selected Livers to help optimize growth opportunities in one of the country's fastest growing markets.
"I am pleased to have someone of Tammy's talents lead the World Electric team," said Rob Taylor, president of Sonepar North America. "She will bring a very customer-centric and growth-oriented focus to the role."
Livers joined Sonepar in 2017 as vice president of business development. She quickly moved to the position of vice president of Sonepar key accounts, and was promoted to senior vice president in 2018, responsible for marketing, communications, customer analytics, sales enablement and key accounts.
"Seeing the growth trends across every market sector in Florida, this is indeed a very exciting time to lead the World Electric team," Livers said. "I look forward to maximizing our opportunities and helping the team chart a course for sustainable growth."