STANLEY X, the innovation division for Stanley Black & Decker, said Michelle Bockman was recently appointed president.
Bockman, who was hired in January, is "leading company efforts to identify and build new sources of growth and innovation in key areas of Stanley Black & Decker, including internal startup incubation, ecosystem development and company partnerships," the company said.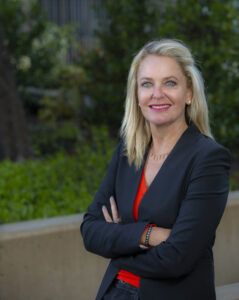 "Michelle comes to us with an impressive track record and a thoughtful vision not only for Stanley Black & Decker, but for the industry as a whole, which will bring new growth opportunities to the company," said Donald Allan Jr., president and CFO at Stanley Black & Decker. "Michelle's experience and perspective brings new energy, ideas and actions that will propel STANLEY X forward and we look forward to her continued success in this role."
Bockman has more than 20 years of experience leading "major corporate transformations" across matrixed enterprise organizations and scaling startups, the company said.