On Sept. 5, Cincinnati, Ohio-based marketing and networking organization DPA Buying Group announced first-quarter 2023 distributor member sales, which grew 12.8% versus the same period in 2022, according to a news release.
Strong member sales were seen across six product categories, including Janitorial, Safety, Industrial, Restoration, Packaging and Public Safety.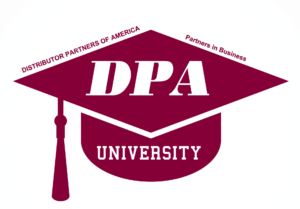 "DPA sales growth is a testament to the hard work and synergies between our distributor members and preferred suppliers," said Zachary Haines, CEO of DPA Buying Group. "DPA distributors were resilient throughout the COVID pandemic and we are expecting significant momentum finishing 2023."
MDM'S SHIFT Conference, Sept. 18-20 in Denver, brings together distribution leaders to learn and network across topics of sales & marketing, digital transformation, data analytics and talent management. Find more info here.
In 2023, DPA said it has invested in a new product training platform, DPA University, which is scheduled to go live in late fall.  DPA University will host product training modules from DPA's preferred suppliers as well as sales and business courses for distributors and their staff to increase their knowledge base, the organization said.
DPA has expanded to 12 new supplier programs and 77 new distributor members to date in 2023.  The group will hold its annual buying and networking conference in Indianapolis in May 2024.