On Nov. 14, Amazon announced it would deploy a new robot to carry large, heavy and bulky products at its fulfillment centers
The robot, dubbed Titan, is the newest innovation in mobile robotics at Amazon. It can lift up to 2,500 pounds, which is two times more weight than Hercules, the most broadly deployed robot within its operations.
Titan's first task will be to carry products such as small household appliances or pallets of pet food and gardening equipment at Amazon's fulfillment center in San Antonio, Texas.
"We see many possibilities for how we can use Titan going forward, including with containerized storage solutions like Sequoia, where it could transport inventory across our storage floor and bring it directly to employees," Amazon officials said in a news release.
Amazon manufactures robots in-house at its innovation hub in Massachusetts. This venture began with the acquisition of Kiva Robotics in 2012. Currently, there are over 750,000 warehouse robots deployed across Amazon's fulfillment centers globally.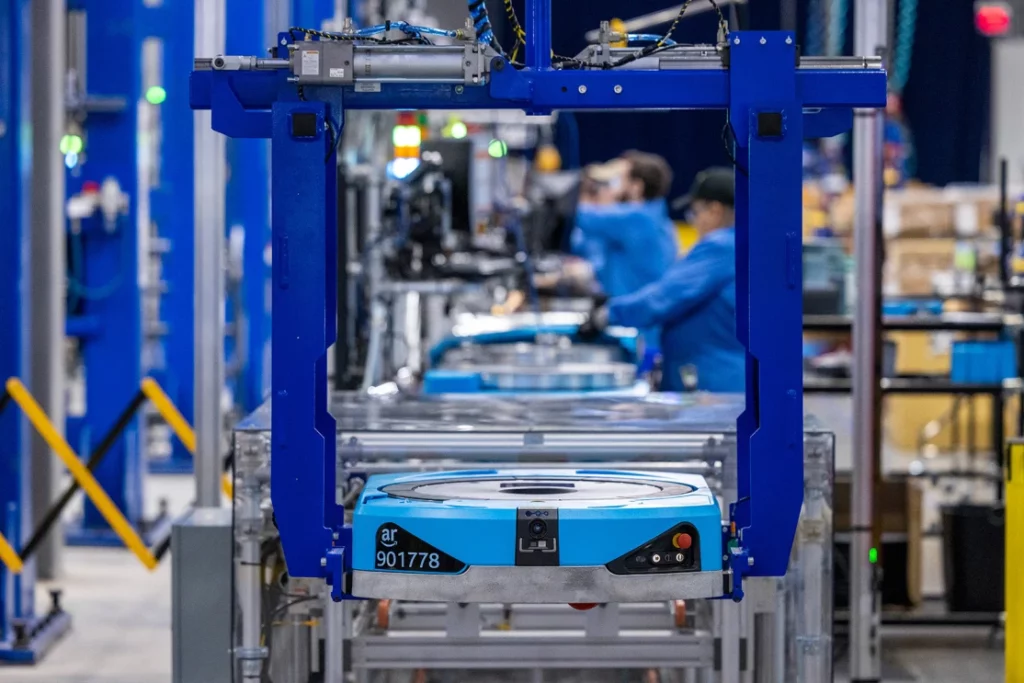 "Mobile robots like Titan work collaboratively with other robotics systems to create a safer and more ergonomic workplace that reduces repetitive motions, eliminates the need for employees to walk long distances or move heavy objects, and allows employees to focus on new tasks that require new skills," Amazon officials wrote.
Company data shows that recordable incident rates and lost-time incident rates were 15% and 18% lower, respectively, at Amazon Robotics sites than they were at its non-robotics sites in 2022.
Features of Amazon's Titan Warehouse Robot
Capable of lifting up to 2,500 pounds
Equipped with a battery and charging management solution
Computer vision and obstacle detection