All your exclusive premium content in one location.
Distributors can create libraries of genuinely useful resources, which can allow prospects and customers to find what they need.

Prices charged by manufacturers in Canada, as measured by the Industrial Product Price Index (IPPI), were up&nbsp ; 1.4 percent in December from the month before thanks to a significant increase in prices for petroleum and coal products, primary metal products, and motor vehicles. Higher prices were observed in the majority of product groups.
On a 12-month basis, the IPPI rose by&nbsp ; 3.6 percent, a higher rate of growth than the year-over-year increase recorded between September and November. The upward pressure came mainly from higher prices for primary metal products, pulp and paper products as well as fruit, vegetables and feed products.

Petroleum, Coal Drive Prices
On a month-over-month basis, manufacturers' prices were driven by ...

As reported by The New York Times this week, it did not take long for private equity firms to call the new HD CEO and wave some serious money (some analysts estimated $9 billion for a division doing about $12B in revenue in 2006) to take the HD Supply distraction off his hands. That is how the mainstream media and some analysts are painting it.
At one level, it wasn't surprising based on the departure of the chief exec last month and the arrival on the board of an activist investor none too happy with the company's wholesale foray into distribution.
For many independent distributors with some memory, it sounds eerily like another lesson in the properties of oil and water. There have been multiple failures of manufacturers trying to run profitable distribution ...

Home Depot will consider strategic alternatives for its HD Supply unit, including a sale, spinoff or initial public offering. Nothing is definite. Today's announcement is a continuation of the strategic review we did in November," said CEO Frank Blake. "We are undertaking this action today because of our desire to increase our focus on our retail business. With annual revenues of $12 billion, HD Supply is a healthy, growing and vibrant business and we are undertaking this evaluation to determine whether there are strategic alternatives with respect to HD Supply that would optimize shareholder value." HD said it would not announce updates to its review unless the board of directors approves a definite transaction ...
Modern Distribution Management's December Inflation Index, which measures a cross-section of industrial supplies, was up 0.23% from the previous month, and up 3.47% from December 2005.
Summary of&nbsp ; MDM Inflation Index for the past 12 months:

December 2006 Index&nbsp ; 267.1
November 2006 Index 266.5
October 2006 Index 265.9
September 2006 Index 265.6
August 2006 Index 265.2
July 2006 Index 264.0
June 2006 Index 263.0
May 2006 Index 262.1
April 2006 Index 262.1
March 2006 Index 262.1
Febuary 2006 Index 261.2
January 2006 Index 260.2
December 2005 Index 258.1
Please click below on Related Document to view a print-ready pdf of the&nbsp ; MDM Inflation Index for December 2006, listing the ten ...
Abrasives represented a market in 2006 of $2.76 billion, according to estimates by Industrial Market Information, Minneapolis.
These charts show the top ten industries, by SIC code, consuming these products; and the 2006 end-user consumption of these groups sorted by the nine government market regions.
Click on Related Document below to view a pdf of the chart and end-user consumption by region.
...
This is the pdf of this issue of Modern Distribution Management. Apply the full $24.95 pay-per-view cost toward an annual subscription (within 30 days of purchase), which includes two issues a month plus access to more than six years of online archives and market data. Call 1-888-742-5060 or email info@mdm.com to ...

Adam Fein, president of Pembroke Consulting, identifies four key trends in Facing the Forces of Change: Lead the Way in the Supply Chain, put together every three years by the National Association of Wholesaler-Distributors. He described these trends in a presentation at the NAW annual meeting in Washington, D.C., last month.
No. 1: Private Label
Adam Fein, author of Facing the Forces of Change: Lead the Way in the Supply Chain, says the use of private-label products will expand substantially over the next few years.
Benefits of a private-label strategy include capturing the manufacturer's margin, and the ability to control profit from the top to the bottom of the supply chain. Customer relationships often improve thanks to lower ...
Roofing and building product distributor Beacon Roofing Supply, Inc. reported sales in the first quarter 2007 increased 11.9% to $380.2 million in 2007 from the same period a year ago. Organic sales declined 5.5% in 2007 but increased 2.3% on a per business day basis.
The existing market growth rate was still below the high pace of recent quarters and can be attributed, in part, to a significant slowdown in new residential construction, a flattening of inflation and the prior-year extensive re-roofing and reconstruction activities in some of the company's markets following Hurricanes Katrina and Rita. A negative sales trend continued into the first month of the second quarter of this year, which may not be reflective of the entire quarter's sales results due to the ...
Home Channel News has reported that Stock Building Supply, the U.S. building materials distribution arm of Wolseley plc, has announced some specifics in its cost-cutting plans. The latest: It will close 22 stores in 12 states, reducing its work force by 200.
The locations are Norfolk, VA; Springfield, OH; Mundelein Yard, IL; Richmond, Fort Wayne and Indianapolis, IN; Reed City, Cadillac, Plainwell, Hillman, Kalkaska and North Oakland, MI; Lindstrom and Rush City, MN; Princeton and Janesville, WI; Temple Millwork and San Antonio Truss, TX; Manti, UT; Blackfoot, ID; Springs Stair, CO; and Signal Hill Sash/Door, CA.
The closed stores are in areas that can be serviced by larger Stock stores in the same market, according to Wolseley.
...

The Timken Company, Canton, OH, reported sales of $5 billion for 2006, up 3% from a year ago. Sales exclude Latrobe Steel, which the company sold in December and has accounted for as discontinued operations.
&nbsp ;
Timken benefited from strength in global industrial markets, partially offset by declines in demand from the company's North American automotive customers during the second half of 2006.
&nbsp ;
Timken benefited from strong industrial markets in 2006, although lower automotive demand constrained our overall performance, said James W. Griffith, Timken's president and CEO. More importantly, we advanced sweeping changes across the company, including initiatives to grow in Asia and key industrial markets, investments to differentiate our ...

Code Hennessy & Simmons LLC, Chicago, IL, has made an equity investment in Mainline Supply Company, Charlotte, NC, a distributor of underground infrastructure products in the Southeast.
&nbsp ;
Mainline specializes in underground water, sewer and drainage utility products that transmit potable and non-potable water to treatment plants, storage towers and pumping stations. The customer base includes municipalities, developers and utility contractors in residential, commercial and municipal construction projects.
&nbsp ;
Mainline has 1,800 customers in 16 branches in seven states in the Southeast and Mid-Atlantic regions.
&nbsp ;
We are poised for continued growth through geographic expansion, new product introductions and ...

Bunzl plc has acquired the business of Tec Products Co. Inc., a private company based in New Jersey. Tec Products is a supplier of jan/san and associated products through redistributors. Revenue in the year ended Dec. 31, 2006, is estimated at $14 million.
&nbsp ;
Bunzl has also purchased Westgate Sales Corporation and Westgate Canada Ltd., also based in New Jersey with facilities in Ontario and Alberta, Canada. Westgate supplies personal protection equipment through redistributors in the eastern U.S. and Canada. Revenue in the year ended Dec. 31, 2006, is estimated at US$18 million.
&nbsp ;
Tec Products expands our jan/san business in the northeast region of the U.S. while Westgate adds further scale and geographical coverage to our personal ...
The Home Depot, Atlanta, GA, has reached an agreement with Relational Investors LLC. The investment firm is headed by Ralph Whitworth, who has criticized HD's executive strategy, including its HD Supply division, and has demanded a place on the board.
As part of the agreement, David Batchelder, a principal of Relational, will join HD's board of directors on Feb. 22, 2007. Relational has agreed to drop its proxy contest - Batchelder will be appointed to the Leadership Development and Compensation Committee and to the Audit Committee.
Today's agreement follows actions taken by Relational in December 2006 to solicit proxies for a resolution to be brought before The Home Depot's annual meeting seeking an independent committee ...
The value of construction spending put in place in 2006 was $1, 198.0 billion, 4.8% above the $1,143.7 billion spent in 2005.
The value of private construction in 2006 was $928.7 billion, 3.3% above the $899.0 billion spent in 2005. Residential construction in 2006 was down 1.9% ...
Huttig Building Products, Inc., St. Louis, MO, distributor of millwork, building materials and wood products, reported sales were $1.103 billion in 2006, up slightly from 2005. A 9% increase in the first half of the year offset the 7% decline in sales in the second half of the year when the housing market began to decline. Huttig had an operating loss of $4.1 million for the year.
For the fourth quarter ended Dec. 31, 2006, sales were $231.1 million, with an operating loss of $2.6 million. Sales were down 13% from the same period a year ago, reflecting the 24% drop in housing starts. Sales to national accounts for the quarter, which represented 34.8% of sales, declined by 7%.
Overall in 2006, sales to national accounts represented 33.4% of sales in 2006 as ...
Investment Banking Directory
The MDM Investment Banks in Distribution directory is a listing of firms with expertise in the wholesale distribution industry.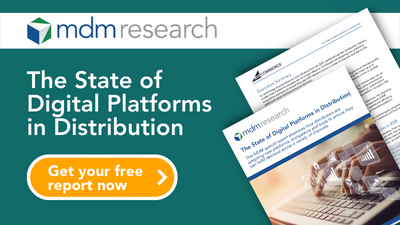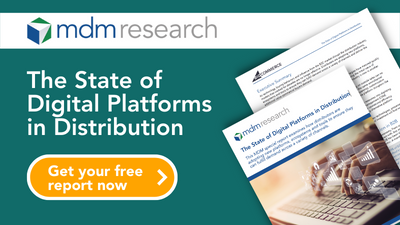 The State of Digital Platforms in Distribution
This MDM special report examines how distributors are adopting new platforms, ecosystems and tools…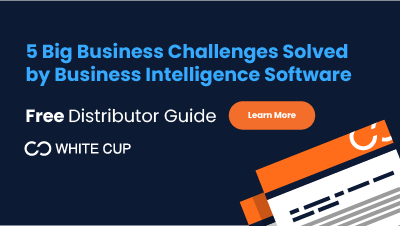 5 Big Business Challenges Solved by Business Intelligence Software
Distributors find their most significant business challenges are typically centered in five areas. In…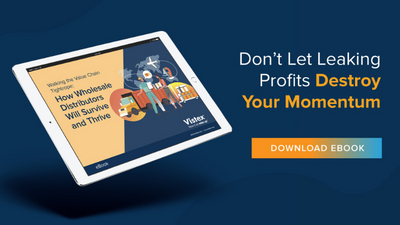 Walking the Value Chain Tightrope: How Wholesale Distributors Will Survive and Thrive
Wholesale distributor margins will always be dependent upon striking the right balance. Distributors are…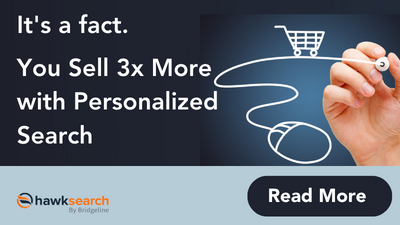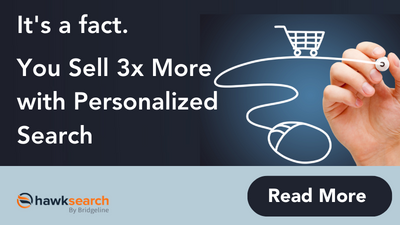 Power Up Your ROI and Conversions with Search
How do digital marketers position themselves in the most effective way to present and…

Build strategic sales plans.

Determine market and demand.

Create smart prospect lists. 
Turn your sales data into actionable data with Market Prospector.  A web-based SAAS tool that gives you insight into your market, your territories, your customers and new prospects too. 
Sign Up for the MDM Update Newsletter
Our daily newsletter is your best source for news and trends in the wholesale distribution industry.