Fresh off completing a $3.2 billion sale of its Security Business six days earlier, Stanley Black & Decker reported its 2022 second quarter financials on July 28 — while also sharing some big news about some physical downsizing.
The tools and industrial supplies maker outlined a multi-year cost savings initiative that includes a considerable reduction in its manufacturing footprint, amid what the company noted was softened demand beginning at the end of May.
New Britain, Connecticut-based SBD said it has launched a series of initiatives that are expected to result in $1 billion of cost savings by the end of 2023 and about $2 billion within three years. Additionally, the company said it is aggressively slashing inventory to support reducing its working capital by $1 billion to $1.5 billion.
Key to this series of initiatives is the consolidation of more than 30% of the company's manufacturing facilities from its current count of 120. SBD estimates that action alone will net $300 million in savings over the next three years, which is actually one of the smaller savings totals the company expects from its overall plan.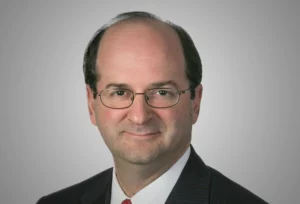 "The entire organization is focused on taking the necessary steps to reduce our inventory to generate cash flow, and to resize our cost base through corporate simplification, operational optimization and supply chain transformation," said Donald Allen, who took over as SBD's president and CEO on July 1. "We are reprioritizing investments across our businesses and shifting resources to where we expect they will have the greatest positive impact for our customers, partners and end users. We believe these actions will ultimately create a more agile organization that can adeptly navigate the dynamic operating environment and improve our responsiveness to customer demands."
SBD said it expects to achieve $1 billion in savings by the end of 2023 via the following actions:
Accelerating supply chain transformation ($500 million).

Simplifying corporate structure ($200 million).

Optimizing organizational spans and layers and prioritizing core business investments ($100 million).

Reducing indirect spend ($200 million).
Further out, the company expects to deliver about $1.5 billion in total cost savings on its way to achieving at least 35% adjusted gross margins. Along with the plant consolidation, actions SBD said will lead to that goal include:
Leveraging strategic sourcing and contract manufacturing ($500 million in approximate savings).

Executing the SBD Operating Model to deliver operational excellence through efficiency, simplified organizational design and inventory optimization ($400 million).

Platforming products and implementing initiative to drive a 40% SKU reduction ($300 million).


Other 2Q Developments
The transformation for SBD in 2Q went beyond cost savings. On May 10, the company announced that Michelle Bockman had been appointed as president of STANLEY X, the company's innovation division. On June 28, SBD announced the pending sale of its Stanley Oil & Gas business to Pipeline Technique Limited. That unit had 2021 revenues of $140 million and its sale resulted in a charge of $125 million to $200 million. On July 12, SBD announced 20-year company veteran Robert Raff as the new head of its Tools business as of July 22, succeeding former Tools & Storage leader Jaime Ramirez. And on July 5, SBD announced the completed sale of its automatic doors business, Access Technologies, to Agellion plc for $900 million. That was all after the June 1 announcement of Allan taking over at CEO, succeeding James Loree.
SBD 2Q Financials
SBD reported 2Q sales of $4.39 billion that increased 16% year-over-year, largely driven by 2021 acquisitions in outdoor power equipment (+24%) and price realization (+7%), which offset headwinds of lower volume (-13%) and currency (-2%).
SBD said that demand in its Tools & Outdoor segment — 85.2% of total business — softened during the last portion of the quarter, compared to expectations in retail outdoor products and across the Tools businesses. Additionally, SBD said its Outdoor business experienced a very slow start to the core selling season due to poor weather.
With its Security business officially divested, here's how SBD's financials performed during Q2 for its remaining two business segments:
Tools & Outdoor: Sales of $3.74 billion jumped 17.2% year-over-year, driven by the December 2021 acquisition of the remaining 80% stake in MTD Holdings and the acquisition of Excel Industries (+28% combined) — two manufacturers of outdoor power equipment — and price (+7%), partially offset by lower volume (-16%) and currency (-2%). Segment profit of $362 million sunk 42.3%, while profit margin of 9.7% likewise was less than half of the 19.6% of a year earlier. Excluding charges and acquisitions, segment profit margin was 11.8%. SBD said the Tools business had in-line performance through late May before demand slowed significantly for the remainder of the quarter.
"U.S. retail point-of-sale demand softened during the last portion of the quarter and appears to be stabilizing above 2019 levels on a total dollar basis, supported by price increases and professional demand," the company stated.
Industrial: Sales of $648 million increased 7.6% year-over-year as price (+8%) and volume (+4%) were partially offset by currency (-4%). Engineered Fastening organic revenues increased 7%, led by growth in aerospace, general industrial and automotive fasteners. Infrastructure organic revenues jumped 26%, with attachment tools up 17% while the business "maintained a healthy backlog." Segment profit of $58 million trailed the $61 million of a year earlier, while margin of 9.0% likewise trailed 2Q 2021's 10.0%.
Overall, and largely impacted by divestments completed within the quarter, the company's 2Q operating profit of $343 million fell 40.4% year-over-year, while operating margin of 8.1% likewise was a little more than half of the 15.7% from a year earlier, while gross profit margin of 27.5% trailed 2Q 2021's 35.8%. SBD had a 2Q net profit of $88 million, a fraction of the $455 million it had a year earlier.
SBD said it ended 2Q with inventory of $6.6 billion, up about $400 million year-over-year. The company said inventories remained elevated vs. expectations and prior year due to the "impact of softer demand and the dwindling effects of supply chain constraints." As outlined above, SBD said it has implemented significant production curtailments to slow finished goods manufacturing and expects inventory to decline sequentially, beginning in the third quarter of 2022.
"While the macroeconomic environment — including inflation, rising interest rates and significantly slower demand in late May and June — drove the majority of the challenges we faced this quarter, these headwinds underscore the need to accelerate our strategic transformation," Allan said. "As the softening of the demand environment accelerated rapidly during the last portion of the quarter, we began taking immediate corrective cost actions, which we are continuing to implement.  We are now preparing for demand to normalize closer to 2019 levels for the remainder of 2022."