BlueLinx Holdings on July 11 announced it has named Andrew Wamser as Senior Vice President and Chief Financial Officer to succeed Kelly Janzen, who is leaving the building product distributor to pursue other opportunities at the end of August.
Wamser will join as SVP and CFO-Elect, effective July 17, and will assume the role of SVP and CFO on Aug. 4. He will be based at the BlueLinx headquarters in the Atlanta metro-area.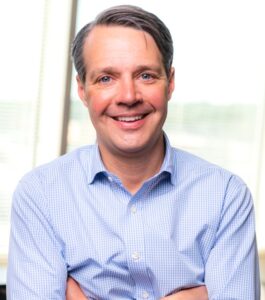 Wamser has more than 20 years of global financial, commercial, and operational experience. Most recently he served as Executive Vice President and CFO of Mativ Holdings, a global specialty materials company, where he was responsible for external SEC reporting, financial planning and analysis, tax, treasury, procurement, corporate development, and investor relations. Previously, Wamser served as Vice President, Finance, Treasurer, and Investor Relations, at AutoNation.
Earlier in his career, Wamser was an investment banker at UBS and then served in a variety of senior-level investment banking roles at Barclays Capital PLC, where he was a Managing Director that supported clients in the Global Industrials Group.
Janzen, who has served as SVP, CFO and  Treasurer, will serve in an advisory role through Aug. 31.
Effective July 31, BlueLinx also appointed Tricia Kinney as General Counsel and Corporate Secretary.
BlueLinx ranks No. 10 on the Building Materials/Construction list of MDM's 2023 Top Distributors Lists.