Tracy Robertson has joined Rexel USA as its Chief Digital Officer, the company announced March 24. The announcement comes just 14 months after John Pehler was appointed to that same position.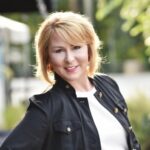 "I am excited to drive the acceleration of the organization's digital strategy to create a frictionless experience for both our customers and employees," Robertson said.
Robertson has more than 20 years of digital transformation, product development and marketing experience, as well as industry experience from time spent at GE, Kimberly Clark and Stryker, Rexel USA said.
Her expertise includes building enterprise-wide digital strategies and "executable roadmaps to integrate digital as a convenient and easy option for customers," according to the news release.
"I believe Tracy will be a great asset to our company," said Matt Holt, Chief Operating Officer. "She has a bias for action and knack for uniting business units through clear, actionable digital strategies. I look forward to working with her to deliver a best-in-class experience for our customers."
Rexel USA ranked No. 4 on MDM's 2022 Top Electrical, Data & Security Distributors.