On Sept. 26, Atlanta-based specialty construction supply distributor White Cap announced the pending retirement of CEO John Stegeman and his successor.
Stegeman will leave his post on January 28, 2024, and White Cap's current President Alan Sollenberger will be promoted to CEO the following day. Stegeman will continue to serve on White Cap's Board of Directors, which Sollenberger will also join.
Stegeman and Sollenberger have partnered closely on White Cap company strategy and business decisions following Sollenberger's appointments to Chief Financial Officer of White Cap in 2010 and President in 2020.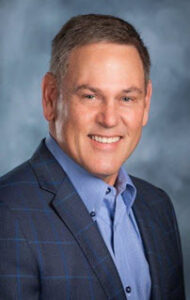 During their partnership, White Cap has grown from a multi-regional distributor with less than $1 billion in revenue to the North American industry leader with more than $6 billion in revenue. On MDM's 2023 Top Distributors List, White Cap ranks No. 10 among industrial distributors and No. 8 among building materials/construction.
"The last 14 years spent serving our associates and customers at White Cap has been the highlight of my professional career," said John Stegeman, CEO of White Cap. "Working alongside Alan and our incredible leadership team to build an organization that brought together more than 9,500 knowledgeable associates across more than 450 locations in the U.S. and Canada in service to our customers, is more than I could have imagined when this journey first began. I have the utmost confidence in White Cap's bright future under Alan's leadership as he builds upon our shared vision. I look forward to supporting that future through my continued role on our board of directors."
White Cap's Upcoming CEO
Alan Sollenberger has a combined 17 years' experience at The Home Depot, HD Supply and White Cap. He served as Chief Financial Officer, Chief Administrative Officer and Chief Operating Officer of White Cap before taking on his role as President where he oversees all sales, operations, IT and strategy development.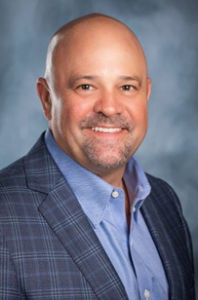 During his time at The Home Depot and HD Supply, Sollenberger held leadership roles across operational effectiveness, sales management, category management, pricing, and strategic development, including time on the mergers and acquisitions team, where he focused on growing the White Cap business through acquisition.
"Alan is a highly experienced executive in the construction supply distributor and industrials industry, and knows firsthand what is needed to continue growing the company and enhancing its ability to best serve customers, suppliers and employees," said Nate Sleeper, Board Director at White Cap and CEO of CD&R, in a news release.
White Cap Names Chief Commercial Officer
As part of the transition, Page Naftel, Chief Sales Officer of White Cap, has been promoted to Chief Commercial Officer of White Cap, reporting to Sollenberger. All U.S. Regional Vice Presidents and the Canadian Business Unit President will now report to the CCO.