Engineering and construction firm Fluor Corp. (NYSE: FLR) of Irving, Texas, says Alan Boeckmann, the company's current executive chairman, will not seek re-election at the annual shareholders meeting May 5.
CEO David Constable has been appointed by the board of directors to succeed Boeckmann as chairman in addition to his CEO role.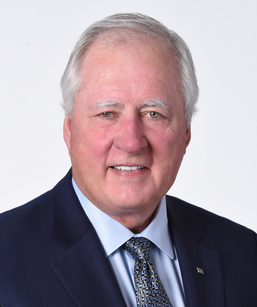 "Alan rejoined Fluor's board as executive chairman in 2019 and has served Fluor Corporation for nearly 40 years in leadership positions, including the company's chairman and CEO from 2002 to 2011," Constable said. "Alan then served as non-executive chairman until 2012. He has an unmatched understanding of our industry. Alan's depth and breadth of knowledge of the global engineering and construction industry and Fluor's clients served as an anchor for decades. More recently, Alan provided tremendous leadership and insight to Fluor's management and its board and helped restore the confidence of stakeholders across the globe. He will continue to serve on the board of NuScale Power going forward," Constable said.
Boeckmann said, "I began my career with Fluor in 1974, and I have great respect and appreciation for the employees who work at Fluor around the world. I would like to thank Fluor's board and senior leadership for their confidence in me and their perseverance in charting a course to build a better world."