On Sept. 25, PVF products manufacturer Viega announced that it will build a new manufacturing facility for its ProPress and MegaPress products in Shalersville, Ohio, approximately 40 miles southeast of Cleveland.
The 180,000-square-foot plant will break ground in November and is expected to be operational in early 2025, the company said.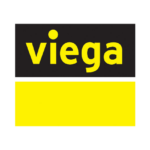 "This is an exciting time at Viega, as our growth continues to prompt the expansion of our North American footprint," said Markus Brettschneider, CEO and President of Viega LLC. "This new facility in Ohio, along with recent investments in our existing Kansas facility, further supports our growing demand and is part of Viega's plan to increase North American production. We look forward to expanding our presence in this part of the country to further support our customers."
The 80-acre parcel in Shalersville and the construction of the new plant amount to an investment of approximately $200 million in Ohio. The facility is expected to be completely carbon neutral, supporting the company's long-term goal of "achieving net-zero carbon emissions for all their plants by 2035."
"The expansion of our operations into Ohio shows our commitment to creating highly skilled jobs in the U.S.," said Marki Huston, Head of Manufacturing for Viega LLC. "Our goal is to build more sustainable manufacturing processes and continue developing tomorrow's workforce. With production scheduled to begin in early 2025, we expect to start hiring for positions as soon as January 2024, bringing more than 68 new jobs to the area over the next few years."
Viega LLC, which sells exclusively to industrial distributors, is a subsidiary of The Viega Group. Viega has 10 locations worldwide and employs almost 5,000 people and produces more than 17,000 products and systems.