One week after Builders FirstSource announced that CEO Dave Flitman had stepped down to take a position "outside of the industry," we now know where he landed.
Illinois-based foodservice distributor US Foods announced Nov. 28 it has appointed Flitman as its CEO, effective Jan. 5, 2023. Flitman will also become a member of the US Foods Board of Directors, according to a news release.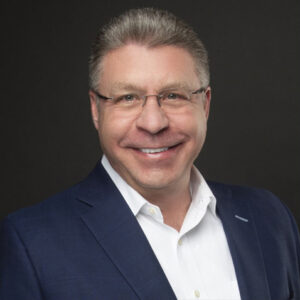 Flitman arrives at US Foods after serving as President and CEO of Builders FirstSource — No. 1 on MDM's 2022 Top Building Materials Distributors list — since April 2021. He was previously President and CEO of fellow building materials distributor BMC Stock Holdings before it merged with Builders FirstSource at the start of 2021. Flitman has prior experience in the foodservice industry, having served as President and CEO of Performance Foodservice, a segment of foodservice distributor Performance Food Group.
"After a thoughtful and thorough search for the future leader of our great company, I am thrilled that Dave Flitman will join US Foods as Chief Executive Officer and a member of our talented Board," US Foods Executive Chairman Bob Dutkowsky said. "Dave is a highly accomplished executive who brings an impressive combination of CEO, supply chain and commercial experience and a proven track record of driving operational excellence, profitable growth, shareholder returns and a people-centric, high-performing culture."
"This is a perfect time to join US Foods," Flitman said. "It's an honor and a privilege to lead US Foods into the future, alongside its talented 28,000 associates. I look forward to building on the current momentum the team has built in executing the company's long-range plan, driving operational excellence, creating value for our customers and shareholders and fostering a culture where associates thrive."
Dutkowsky will become non-executive chairman of the board after Flitman begins his tenure, according to the release.
Andrew Iacobucci, who has served as interim CEO since the departure of former US Foods CEO Pietro Satriano in May, will continue to lead US Foods until Flitman joins the company.