For the thousands of small- and mid-sized companies that comprise the majority of the distribution sector, associations and buying groups have been a lifeline for decades. Providing leveraging power through expanded shipping capabilities, technology tools, education and networking, these groups are a backbone for this highly-fragmented landscape.
Most of these groups have an annual convention or meeting, where distribution members can talk face-to-face with association/buying group personnel who have been providing them assistance, learn how their distributorship can better leverage help available and network with other leaders in the industry. These in-person events were all but wiped out in 2020, forcing groups to pivot to a virtual format for their events that year and well into 2021 for some. Virtual can be very effective, but there's nothing like being there in-person, which has made 2022 a refreshing return to on-site events — even if they've been scaled down compared to what they were pre-pandemic.
Our newest MDM Podcast features my recent interview with Ranga Bodla — head of industry marketing for NetSuite — where we discussed how the role of distribution associations and buying groups has evolved over the past decade, especially in the last two years amid COVID 19's impact. Like during the Great Recession, these groups were leaned on heavily as distributors scrambled to keep their employees safe and keep product moving.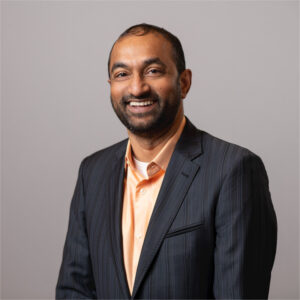 "Small- and medium-sized distributors, in particular, we're like, 'It's not just who can I trust, and who can I have a conversation with?' It's also 'Who can I have a conversation with who is in the exact same boat as I am?'" Bodla told me.
Given the extreme volatility, uncertainty, chaos and ambiguity (VUCA) environment that's become the new normal for distributors since 2020, having a network of peers that can collaboratively discuss similar challenges of supply chain, labor and pricing and how to solve them is critical, and Bodla advised that's what associations and buying groups provide as their value proposition for members. And alongside those aforementioned challenges, distributors of all types are navigating a digital transformation aimed to serve customers in the ways customers want to be catered to.
"One of the things that we saw from the distribution associations we work with is that they were really the drivers of the message: 'Hey, you need to be transforming your organization, you need to be looking at digital, you need to be embracing the cloud.'" Bodla explained. "They were really driving that message and they continue to. It's a big part of what they're saying to their distributors: 'You can not only survive, but you can come out the other side and take a leadership position in the market. But you've got to make changes in how you operate.'"
NetSuite has aided distribution associations and buying groups for years, but the cloud software provider's role has just become all the more elevated via the firm's newly-launched Associations and Buying Groups Program, first announced on June 28. NetSuite describes the program as "an initiative that will provide access to an engaged and growing number of businesses and valuable benefits through educational events, networking opportunities and exclusive group discounts."
I pressed Bodla to describe what the new program's role will be for these groups, and how it differs from the service NetSuite was previously providing them.
"The biggest thing is we are formalizing a way for associations of buying groups to work with NetSuite," he said. "When they sign up for the program, it becomes an additional benefit they can provide to their members, and it provides them access to NetSuite resources. Another big piece is group discounts. Associations and buying groups in the program get access to specialized pricing for them so that all of their members are now able to gain that discounted pricing."
The new program was launched with seven member associations and buying groups, and most of them are distribution-centric: NAW, ISA, HARDI and The Independent Laboratory Distributors Association. Bodla and I dove into the feedback NetSuite has received from those groups, how it's looking to expand, and more.
Listen to the full 29-minute MDM Podcast via the audio player above, and check out our full library of podcasts at our webpage for them here.