Affiliated Distributors (AD) saw record-breaking attendance from member and supplier companies at its 2022 Industrial and Safety — U.S. North American Meeting. The meeting, held from Oct. 23 to 26 in Aurora, Colorado, highlighted AD's successes in 2022 and what's next for AD members and suppliers.
"We're having another very strong year, and we think the future is even brighter," AD Electrical & Industrial Business Unit President Marisol Fernandez said. "Our member and supplier communities have worked together and collaborated with us for incredible growth, and we can't wait to see what's next for AD."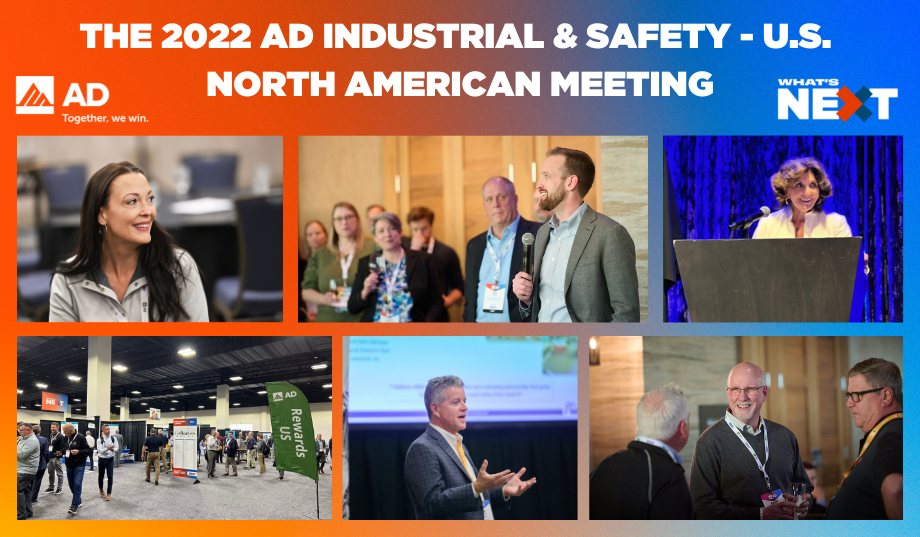 In 2022, AD Industrial & Safety — U.S. forecasts a 29.8% increase in member sales, a 14.1% increase in member purchases from AD suppliers, and a 28.8% increase in distributions to division members, according to a news release.
"Our industry and the independent model of our businesses rely on strong relationships," AD Chairman and CEO Bill Weisberg said. "We understand that success comes from more than just meeting our financial goals; our success comes from carrying on the legacies of our businesses to best support our customers, employees, and communities."