On Dec. 1, the U.S. Senate voted overwhelmingly bipartisan to pass legislation that would end a prolonged labor dispute between the nation's freight railroad companies and their unions and stave off what would have been a costly supply chain shutdown.
The measure leverages a 1926 law that enables Congress to force the adoption of a tentative labor contract between the two sides and avert a rail worker walkout that would have begun Dec. 9.
The law now goes to President Joe Biden's desk, as he requested earlier in the week, and he is expected to sign it.
The Senate vote of 80-15 came one day after a House vote of 290-137 to approve a forced labor agreement that is set to improve rail workers' pay by approximately 24% by 2024 and additional flexibility for taking sick days. The sick days element was the central issue for many workers, as union leaders requested 15 days, while the current tentative deal offered only one additional personal day.
Back in September, a White House mediation panel brokered a deal with the freight railroads and union bosses, with eight of the 12 country's rail unions approving. But the remaining four unions — representing just over half of all rail workers — rejected the proposal in November, setting up the potential labor walkout that the Senate vote looks to avoid.
The rare, bipartisan vote marked the first time Congress has intervened in rail labor negotiations since 1992. The Association of American Railroads estimated that a nationwide freight railroad shutdown could cost the U.S. at least $2 billion per day in lost economic output.
The National Association of Wholesaler-Distributors, which brands itself as the voice of the $8.1 trillion wholesale-distribution industry, joined over 400 members of the business community in a joint letter issued Nov. 28 and issued a direct letter to Congressional leadership on Nov. 29, calling on lawmakers to intervene and avert a labor strike. The letter outlined the potential ramifications of allowing such a strike to happen.
The following statement was issued by NAW Vice President of Government Relations Seth Waugh: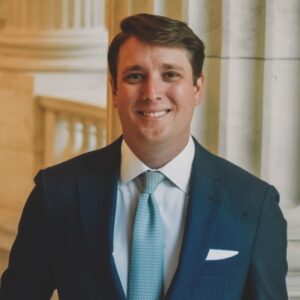 "Delivering for America is what our industry does best. A strike of this nature will bring the free flow of critical goods and services in America to a halt, hamstring an already fragile supply chain during a time of continued economic uncertainty, and lead the country down an untenable path. President Joe Biden, the self-proclaimed "most pro-union President in history," worked directly with the rail worker unions to come to an agreement in September that would have prevented a rail strike. Now, several of those Union Bosses are attempting to hold America's economy hostage by beckoning a crisis that is 100% preventable.
Should Congress fail to prevent a major rail strike, it would cost the United States economy at least $2 billion daily. Other estimates predict that should a major rail strike last one month, it would lead to at least a 1% decline in our nation's GDP. American Main Street businesses cannot absorb these operational hits as they are facing rising inflation, labor shortages, and a supply chain still under tremendous pressure.  
If this is a foreshadowing of 2023 policies, it does not bode well for next year's looming package handler and driver negotiations. Wholesaler-distributors are already being impacted by products being diverted from rail to other modes of transportation; much more pressure will cause the supply chain to buckle and permanently set America back economically and operationally. This course of action by today's Union leaders is irresponsible and opportunistic during fraught economic times."