Engineering and manufacturing conglomerate Sandvik announced Aug. 2 that it has acquired North Lake, Wisconsin-based Balax, Inc., a supplier of carbide and HSS cut taps and roll forming taps, primarily within the general engineering and automotive segments.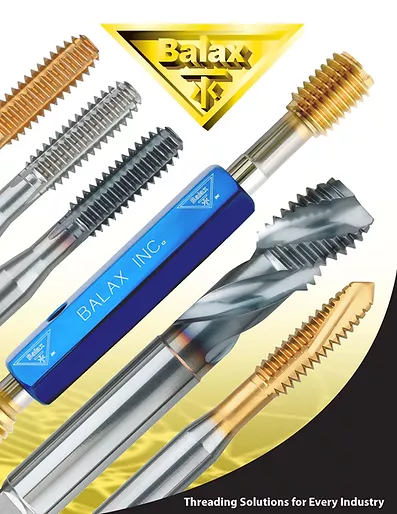 Balax will be reported in Walter, a division in Stockholm, Sweden-based Sandvik's Manufacturing and Machining Solutions business area.
The move follows Sandvik's December, 2021 acquisition of Tavares, Florida-based GWS Tool Group, and Sandvik's subsequent May bolt-on of Nashville, Tennessee-based tooling supplier Peterson Tool Company that was tucked into GWS.
"The acquisition of Balax is the second acquisition by GWS during Sandvik's ownership and is well aligned with the shift to growth strategy," said Stefan Widing, President and CEO of Sandvik. "Balax will strengthen our tap offering on the North American market."
Sandvik noted that Balax has 66 employees and had 2021 revenues of $10 million.