For being on the lower end of MDM's 2023 Top Industrial Distributors, I see headlines out of Kimball Midwest at a higher pace than most of the larger companies on that list. 
A key driver of news out of the MRO supplies distributor is its frequent awards and accolades earned for its training and development efforts — a good sign that the company is doing something right in a time when talent upskilling and retention is a widespread industry challenge.
In just the past year, Columbus, Ohio-based Kimball Midwest has received the following honors:
No one gets into industrial distribution for the awards, but they're undoubtedly a nice-to-have when they come, and for companies like Kimball Midwest, they can be leveraged as a recruiting and improvement tool — especially when they are based on employee feedback like the Top Workplaces honor.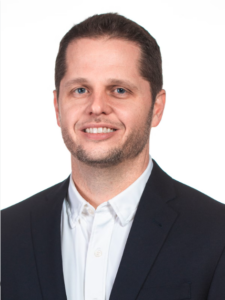 "It's really meaningful to us to know that we continue to produce an environment where associates feel respected, connected and appreciated, and that tat we can also take the time to learn from those responses," Kimball Midwest President Patrick McCurdy III told me in our latest MDM Podcast interview. "We've really been able to enjoy doing that, whether it's in our benefits areas or how we handled things like the remote and flexible working schedules. So those have been really valuable on a lot of levels."
For an MDM Premium article in 2021, we interviewed the company's Midwest Director of Talent Development, Kate Callison, about how the company — like many distributors — had to overhaul its in-person training and development programs during 2020 amid the COVID-19 pandemic. At that time, pivoting to virtual training programs was seen as a temporary measure, but the company has found long-term benefits in being able to upskill its staff in a more flexible way.
"Kate and her team pivoted to make sure that we don't lose focus on people and what was needed at different stages in development, but we really did change our mindset of how we deliver that content," McCurdy said. "And one of the neat things we found was that we could be as productive — if not more — doing things that way. So I think we've learned great lessons. There's value in that over the challenging couple of years."

McCurdy III became Kimball Midwest's third-generation President at the start of 2022 after joining the company in 2006 and leading the company's sales and marketing operations in different roles. He is flanked by his father and company CEO Pat McCurdy and uncle/COO Dave McCurdy on the leadership team — and their guidance has been appreciated in Patrick's first year-and-a-half leading Kimball Midwest's day-to-day during such an interesting time in the industry.
"I've been really fortunate to still have my father and uncles around to help me to still have a lot of my siblings and cousins that are in the business around to be supportive," McCurdy III said. "There are challenges we're trying to find ways to adapt and overcome, so I think having that time and that experience and all those people around has really made a big difference. And it certainly allowed me to adjust and adapt to new role and the environment we all face."
Kimball Midwest picks up another accolade, this time from MDM, as the company was notched at No. 38 on our 2023 Top Industrial Distributors List on account of its $450 million in 2022 revenue — up from $350 million in 2021. You can get a first look at this year's full MDM rankings across 17 different industry verticals in our Top Distributors webcast on June 8 at 1:00 ET, and our full feature PDF will be ready to download shortly after.
"We're always grateful to be recognized by MDM," McCurdy III said. "That's been something that has meant a lot to our organization, and it's very credible for us when we're in the field talking with customers and suppliers about who we are and what we're doing."
Kimball Midwest is a customer of MDM Analytics, which serves as the leading market analytics firm for industrial, electrical and construction products in North America, providing market segmentation and demand benchmarks that distributors utilize for prospecting. When I asked McCurdy III what recent digital initiatives his company has pursued, I was glad to hear him refer to MDM Analytics right away.
"This is where MDM has helped us with some of the data and elements that we have," he said. "We're really excited to continue to use that effectively. We want to make sure that we meet customer's needs by leveraging the information that's available."
Our MDM Podcast conversation also touched on Kimball Midwest's year-long 2023 celebration of 100 years in business, as well as the early returns the company has seen from opening its new northeast U.S. distribution center in Newtown, Connecticut late last year.
Listen to the full Podcast via the audio player above, and check out all of our past MDM Podcasts here.