Fairfield, Ohio-based AFC Industries has frequented MDM's news headlines over the past several years, thanks to nearly a dozen acquisitions that the fastener and industrial supplies distributor has completed.
Those deals — 11 of them since April 2021, when AFC was acquired by Bertram Capital — have led the company to make a splash first appearance on MDM's Top Distributors Lists in 2023. It ranks No. 34 on our list for industrial distributors and No. 8 for fastener distributors on account of its $520 million in 2022 revenue. That's a whopping 33% revenue increase vs. 2021.
So far in 2023, AFC has acquired the following:
That expansion followed five acquisitions in 2022.
For any company that I see expanding via acquisition as fast as AFC, I always wonder how they manage so much growth in such a short amount of time.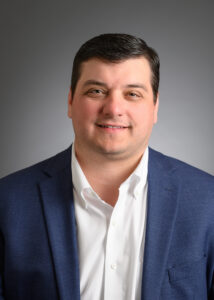 That was the subject of our latest MDM Podcast, which featured my recent conversation with AFC Chief Executive Officer Kevin Godin, who has led the company since 2015. He saw the company change hands in 2021 when it was sold from Incline Equity Partners — which also backed numerous AFC deals — to Bertram, and AFC's growth accelerated thereafter.
"It's a lot of work to do that. And really, it's a testimony to the to the leadership people we have at the divisional level and the teams that we have in those businesses," Godin told me. "We've tried to do a really good job of communicating to folks what to expect."
Out of all the takeaways from MDM's 2023 Virtual M&A Conference this past February, communication was indeed the most prominent, as surprises are the enemy in M&A transactions. 
Two of AFC's recent acquisitions — Motor City Industrial and Newton, Iowa-based Cline Tool — are distributors that I've visited and written feature profiles on in 2018, so I know they were high-quality additions.
Godin emphasized that being surrounded by a high-performing and knowledgeable leadership team has enabled the company's aggressive but controlled growth, along with having smart business partners in Bertram.
What's been particularly interesting to watch out of AFC is that, while its core offering is in fasteners and class-C components, it has expanded into adjacencies like cutting tools and broadline industrial supplies. And not just domestically. Along with Manchester, U.K.-based EAP International, the mid-2022 acquisition of TFC Europe added about 100 employees and 3,000 customers with a network of network of UK and European locations.
Godin and I touched on that international expansion, AFC's digital enhancements and the challenges of implementing its desired culture company-wide amid such frequent expansion. The latter is a challenge that Godin said comes back to leadership and having a persistent patience with those newer additions.
"You can't expect somebody who's worked in your environment for six months to respond to things the way someone who who's been there for five years does," he told me. "We're cognizant of that and constantly working on that."
Godin elaborated that acquisition-hungry companies have different ways of implementing culture and processes across new additions. Some use more of a shock-and-awe, "Here's your new reality" blunt approach, he noted. AFC uses a more diplomatic angle.
"Our approach is that every decision that you make; every conversation that you have; and every interaction is an opportunity to move you closer to where we're trying to get to," he explained. "So, we try to remind our managers that every time that you get busy, you can't get so busy that you're not thinking about the context of your conversations."
Going further, Godin said this means that every time you're talking to a new staffer, that's an opportunity to explain why things are done a certain way, rather than just telling people what they need to do.
Check out the full episode via the audio player above, and find all of our past MDM Podcast episodes here.