Lead photo: The staff of Cooper Electric's new Buffalo, New York branch, from left to right – Don Clark (inside sales), Colby Swain (counter sales), Chalmers Lowe (driver), Nicole Mazerbo (branch manager), Trecor Clark (warehouse associate), Carmelo Gianquinto (inside sales).
Aug. 26 marks Women's Equality Day in the United States, commemorating the 1920 adoption of the Nineteenth Amendment of the U.S. Constitution, which prohibits states and the federal government from denying the right to vote to citizens on the basis of sex.
Women's representation in distribution has made great strides over the past decade, with nearly every industry association having a group, initiative or events dedicated to the advancement, influence and inclusion of women in distribution channels.
On a broader level, new Garner research found that 26% of supply chain C-Suite roles are now filled by women – an all-time high and up from 19% in 2022.
MDM'S SHIFT Conference, held Sept. 18-20 in Denver, brings together distribution leaders to learn and network across topics of sales & marketing, digital transformation, data analytics and talent management. Find more info here.
At Sonepar – No. 2 on MDM's Top 2023 Electrical Distributors List – its Women Advocating Today for Tomorrow (WATT) group was formed in 2019 and is now the company's largest employee resource group in the U.S., helping encourage women employees to identify roadblocks and take control of their careers.
Ahead of Women's Equality Day, MDM spoke with Nicole Mazerbo, Branch Manager of Sonepar subsidiary Cooper Electric's newest location in Buffalo, New York, about her career path and perspective on women in women in electrical distribution.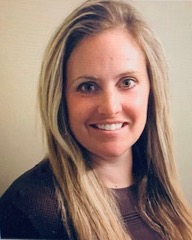 Mazerbo has 20 years of experience in the electrical distribution industry, including six years as a project specialist at Graybar and two and a half years in inside sales at City Electric Company Inc. in Rochester, New York before she became Cooper Electric's Niagara Falls, New York Branch Manager in early 2015. She was just promoted to also taking on Branch Manager duties of the company's new branch about 24 miles away in Buffalo. There, she leads operations for the 13,000-square-foot facility, which represents Cooper Electric's 76th branch location.
See the conversation below.
MDM: Are you a Buffalo native?
Mazerbo: One of my closest friends would laugh to hear this question asked of me. When I first moved to Buffalo from Rochester almost 10 years ago, I thought I would just be passing through. I'm surprised at how long Buffalo has kept me here. The city has so much energy and vibrance and the people make you feel right at home. I only see myself traveling to other places in the future. Not moving.
MDM: How did you get into the electrical distribution business? 
Mazerbo: I was working at a not-for-profit agency as my full-time job and at a big box home improvement retailer on the weekend. One day, I ran into someone I went to school with, and I mentioned I wasn't completely satisfied with my full-time job. My friend was working for an electrical distributor and told me to check out his company and just go to the interview if I got the call. That's exactly what I did, and I've been in the industry ever since.
MDM: What skills did you need to develop to get promoted? 
Mazerbo: This is a demanding industry from all angles, and you apply many skills. From problem-solving with customers to promoting our digital capabilities that help contractor's staff more efficiently to managing and developing the business knowledge of the team to planning inventory – a well-rounded manager succeeds. Believe it or not, my background in psychology helps me to evaluate a situation and determine how best to help the team work together and in the best interest of our customers and Cooper Electric. 
MDM: Is this an industry where women can have a satisfying career? 
Mazerbo: Absolutely. The industry from my point of view is very open to women. When I first became the Branch Manager in Niagara Falls, I was treated with the utmost respect and supported by my fellow employees and our customers. 
MDM: What information would you like to share with women who don't have a career in electrical distribution on their radar? 
Mazerbo: Don't hesitate to jump into the electrical distribution industry. It's exciting and rewarding work to help support contractors who are electrifying the future! There's a popular saying that "The future is female." And today, there are tremendous opportunities for women to grow and lead in fields historically dominated by men.
When I started my career, the electrical industry was not on my radar. There are a wide range of career opportunities within the industry that can relate to prospective job seekers areas of interest or training. As the customer experience transforms, automation in supply chain, logistics, marketing, and sales management is happening very rapidly. There's a much greater variety of skillsets required now than five years ago. If you are strong in problem-solving, critical thinking and collaboration, you can find great opportunities in finance, recruiting and developing talent, project management, data analysis, logistics, customer marketing, sales, and many other functional areas. 
Many of us in electrical and construction are looking for fresh talent to take us into the future. And the more diverse the workforce, the more well-rounded and future-proof we will be.
RELATED – MDM Podcast: Family Ties, Women in Industry & 'Distribution's Moment' with Katie Poehling Seymour (April 2023)
Message from Sonepar's Women's Employee Resources Group
On Aug. 23, Sonepar released a video titled "Equal Every Day," inspired by a recent internal workshop hosted by its WATT group and facilitated by UNMUTED Founder and CEO Rachel Druckenmiller. Says the video's description: "For Women's Equality Day, the women of Sonepar are encouraging women to unleash their ambition – and their allies to take action."
See that video below:
"Women were openly sharing their personal stories and feelings about the obstacles they've experienced throughout their career, as well as the negative self-talk they often wrestle with," Sonepar Director of Diversity, Equity and Inclusion Selenah Njoloma said about the workshop. "We wanted to manifest that powerful moment in this video, instilling the important message that inclusion and equity directly impact a woman's potential in the workplace."
"Leadership has been very supportive of WATT's efforts, providing space to talk about things that are important to women, helping to raise awareness and effect change," added Tammy Livers, President of Tampa, Florida-based Sonepar subsidiary World Electric. "WATT has also been instrumental in holding skill-building workshops and sponsoring participants in an industry-wide mentorship program."