While doing background research before my MDM Podcast interview with First Supply President and CEO Katie Poehling Seymour, there was one factoid that peaked my interest above all else.
Beginning with her as the fifth generation of family ownership for the plumbing and HVAC supplies distributor, the company instituted a new rule that family members must work outside of the industry for five years before they are allowed to join the company full-time.
Poehling Seymour abided by cutting her teeth in tax consulting for five years before joining the Madison, Wisconsin (also my residence) distributor in 2012. This was after she watched her late uncle Ed Felton lead the company, followed by her father, Joe Poehling, who handed of the reins to Poehling Seymour in 2021.
It's a rule that I hadn't previously heard of in covering the distribution sector, but perhaps it's more common than I knew. And while the benefits of such a rule were apparent, I was compelled to ask her about the purpose behind the rule and her take on it.
She acknowledged that it's a question she gets fairly regularly, but said it might be becoming more common as more people aren't going directly into their family businesses like they once did.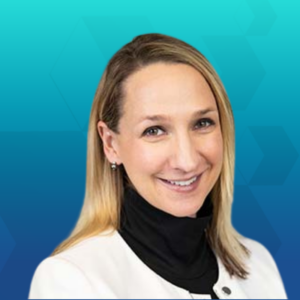 "For us (in distribution), there's two primary reasons: One, we're here because we want to be here. I could go elsewhere, and I did go elsewhere and have a career, but I chose to come back. And this is the place that I see myself and I see my career being built. So that's a big reason," she said. "Two, but probably the bigger reason, is that we experience a different company culture elsewhere. We have a different boss — someone that's maybe not a family member. I got training in a completely different area and saw some of those best practices. And I can bring that back to our business and make our business better by sharing all of those best practices and bringing some credibility with me from the standpoint of having seen and done and experienced all of those things."
For family-owned-and-operated businesses — which comprise a large portion of the greater distribution landscape — the proverb of "If you love something, set it free. If it comes back, it's yours," is certainly applicable. Not that there's anything wrong with family joining the business immediately as their first job or right out of college and staying there their whole career. But there is certainly something to be said for gaining that experience and perspective from outside of the business to determine if your path leads back to there in the near or distant future.
"I think in distribution it will be critical as we go forward to attract people not only from within the distribution business, but from all walks of life and businesses," Poehling Seymour said. "We continue to attract some really phenomenal people who are just learning about distribution as they're learning about a role at our company. And that's really neat to me, because that means we're bringing the smartest people in the room to distribution and not just the smartest people in distribution."
Besides the family-run-business aspect, our Podcast conversation addressed Poehling Seymour's extensive list of industry activity, which also includes serving as the Industrial Supply Association's 2023 President and serving on the board of directors for the National Association of Wholesaler-Distributors and on AD's Decorative Brands unit. I had to ask how she manages to balance it all and how all that activity benefits First Supply from an exposure standpoint.
Poehling Seymour founded ASA's Women in Industry division, and a portion of our conversation covered her thoughts on the progress being made on women's representation in distribution and how she's seeing the needle move on that front.
We also touched on her vocal promotion that "this is distribution's moment," which she has repeated in several interviews and during a panel session at MDM's SHIFT Conference this past September. That statement refers to distribution being in national spotlight amid the pandemic-driven supply chain chaos of the past years, which has led many laypersons to learn about what distribution does for the first time. We touched on what the lasting impact of that industry education might be.
Listen to the full MDM Podcast at the embedded audio player above, and check out all of our past Podcasts here.