Disinfection technology manufacturer and distributor Applied UV, Inc. announced Dec. 20 it has entered agreements to acquire two privately held sister companies: Puro Lighting LLC and LED Supply Co. The strategic acquisitions would effectively double the size of New York-based Applied UV, according to a news release.
Puro Lighting specializes in disinfection lighting, while LED Supply Co. supplies LED lighting to multiple industries. Both distributors are based in Lakewood, Colorado.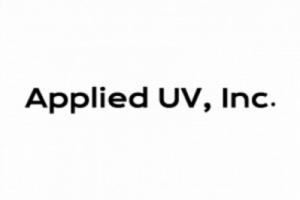 "Along with our proprietary FDA cleared disinfection technology, the PURO and LED Supply Co acquisitions would help us further our vision of being the leading player in the disinfection technology space," Applied UV founder and president Max Munn said. "The acquisitions would support the expansion of product lines with an end-to-end solution for pathogen destruction, enhancing our presence in key vertical markets, leading to rapid revenue enhancement."
Applied UV entered into agreements Dec. 19 to merge both Puro Lighting and LED Supply with merger subsidiaries. The combined transaction value of the acquisitions would be approximately $20 million, according to the release, with the consideration to be a combination of cash and restricted common and restricted preferred shares.
Want to be a master of M&A? MDM's M&A Virtual Summit, held Feb. 21-22, will deliver everything you need. Get details and register here.